Past Exhibitions
> Art Made in Taiwan: An Exhibition from the Taiwan Academy of Fine Arts (TAFA) in Malaysia, 2018
FEATURED ARTWORKS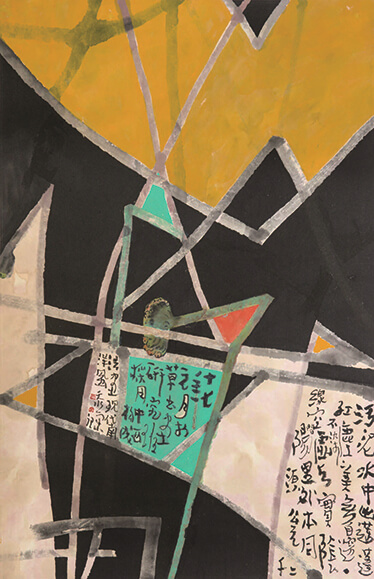 Renaissance
Artist :
Medium :
Dimension :
Year :
Cheah Thien Soong
Ink on rice paper
70 x 45 cm
2017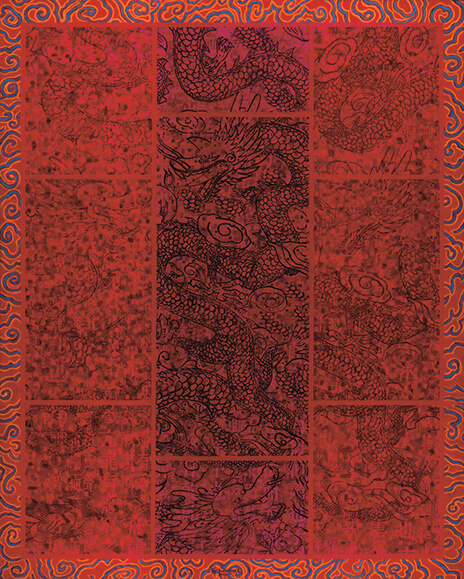 Hidden Dragon 1
Artist :
Medium :
Dimension :
Year :
Choong Kam Kow
Acrylic on canvas
152.5 x 122 cm
2016
EVENT HIGHLIGHTS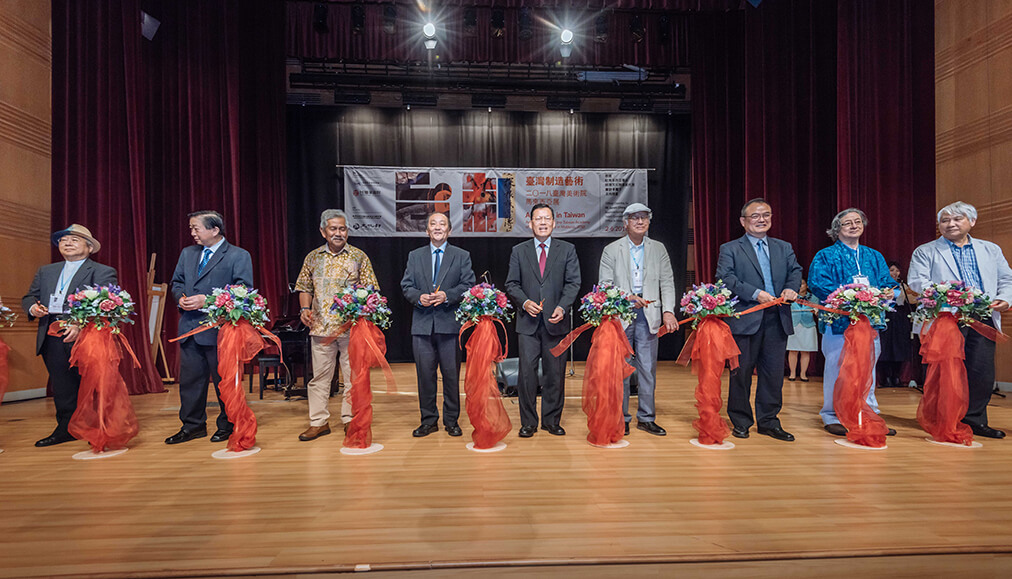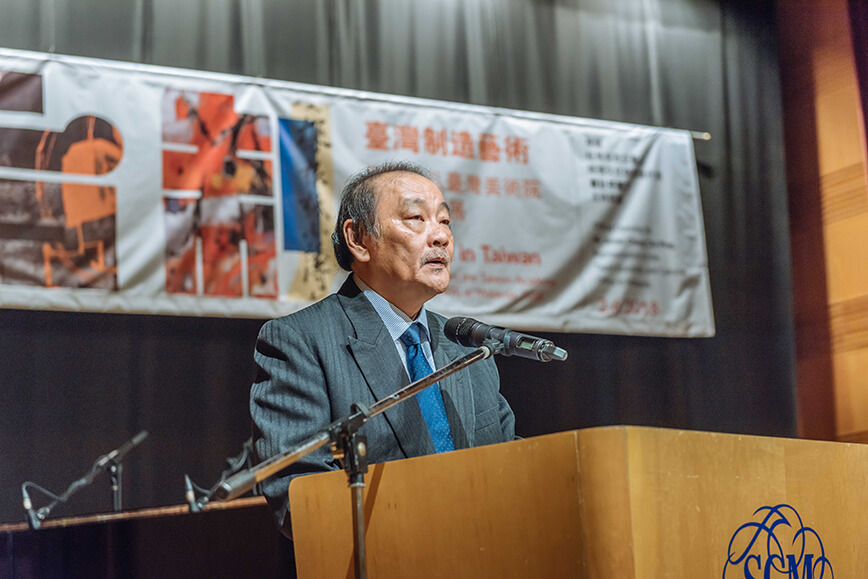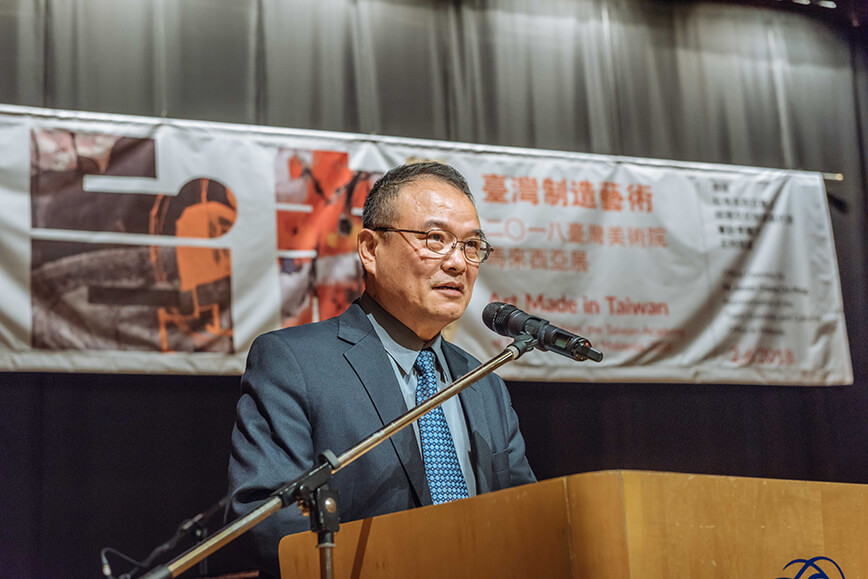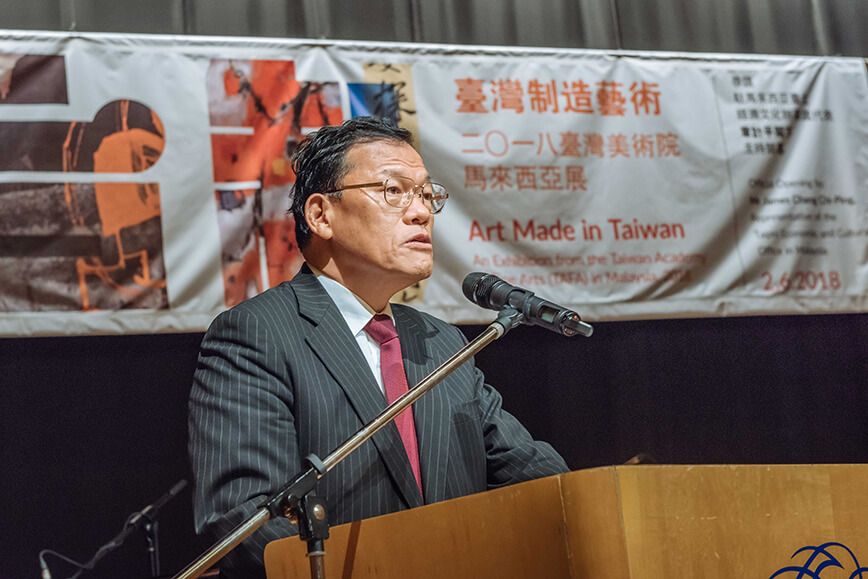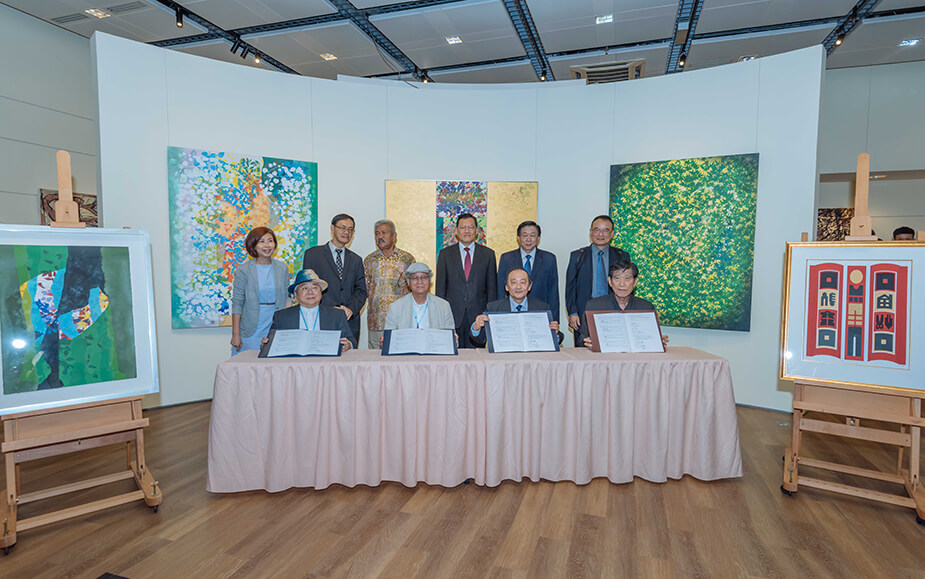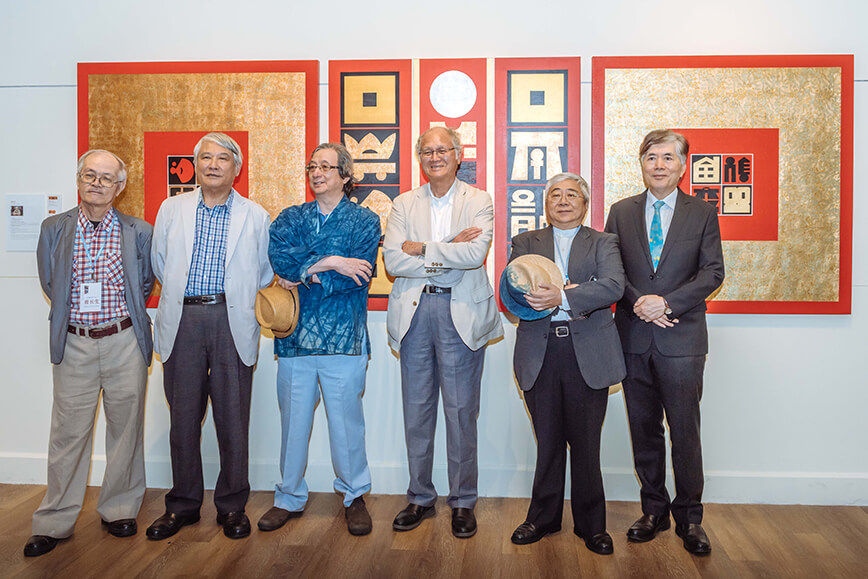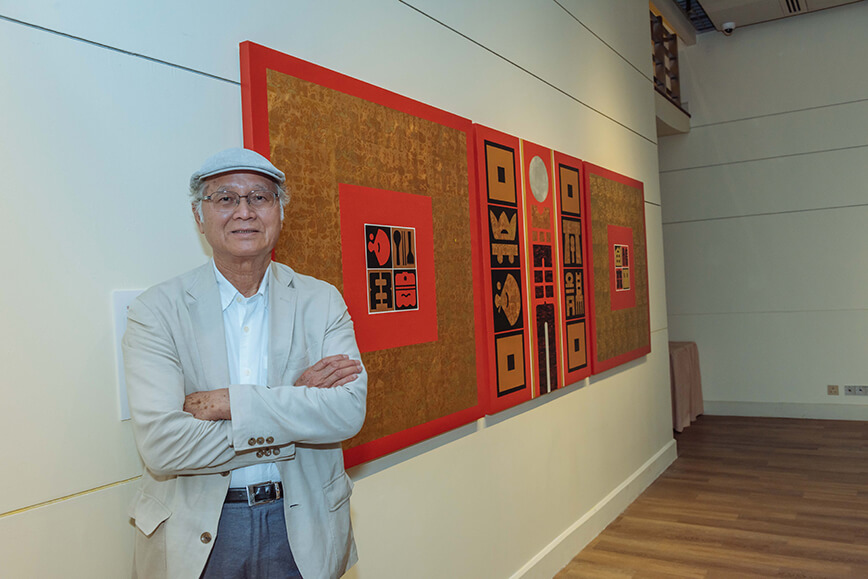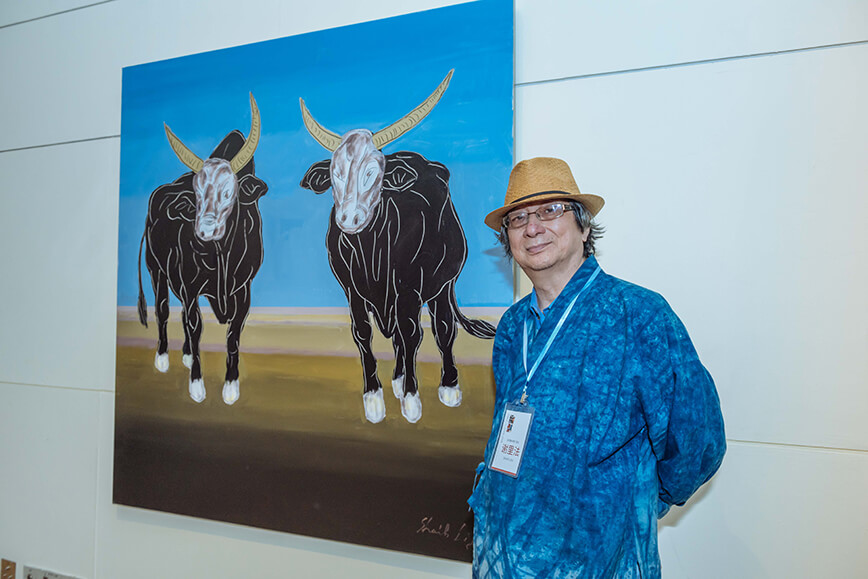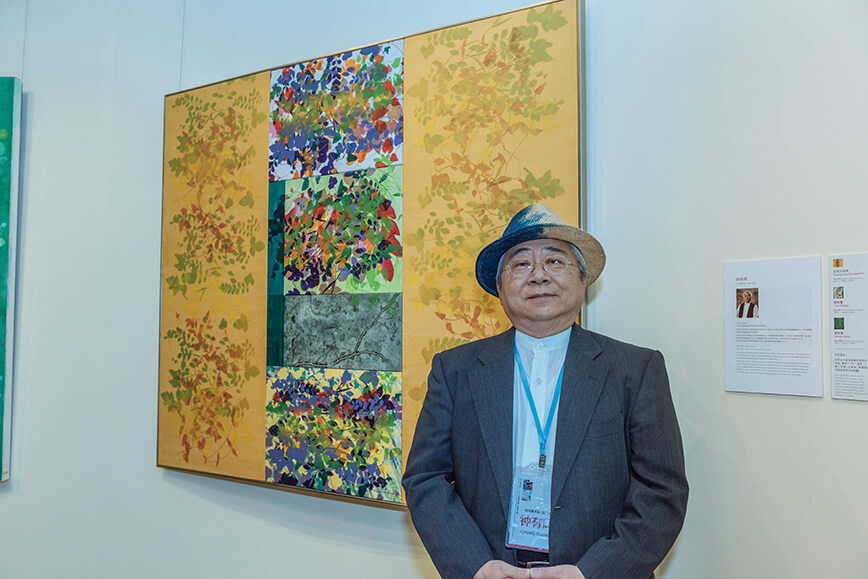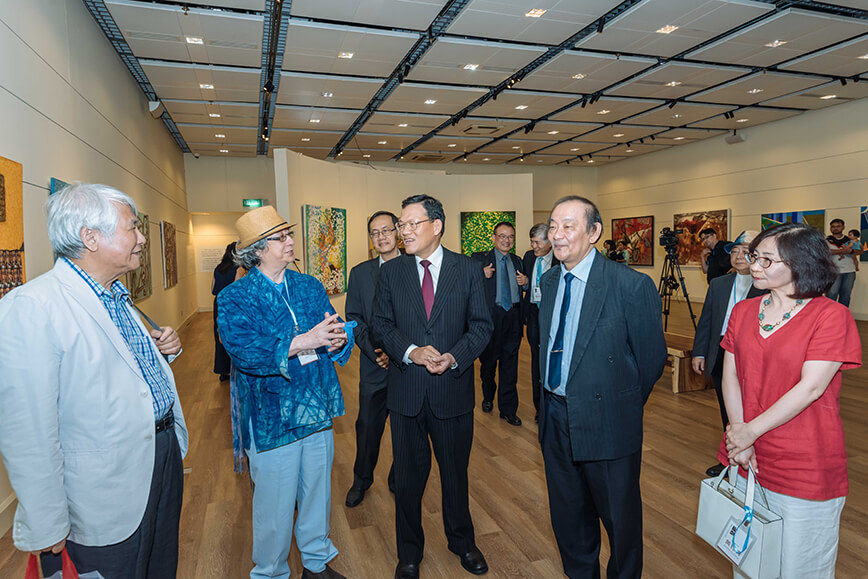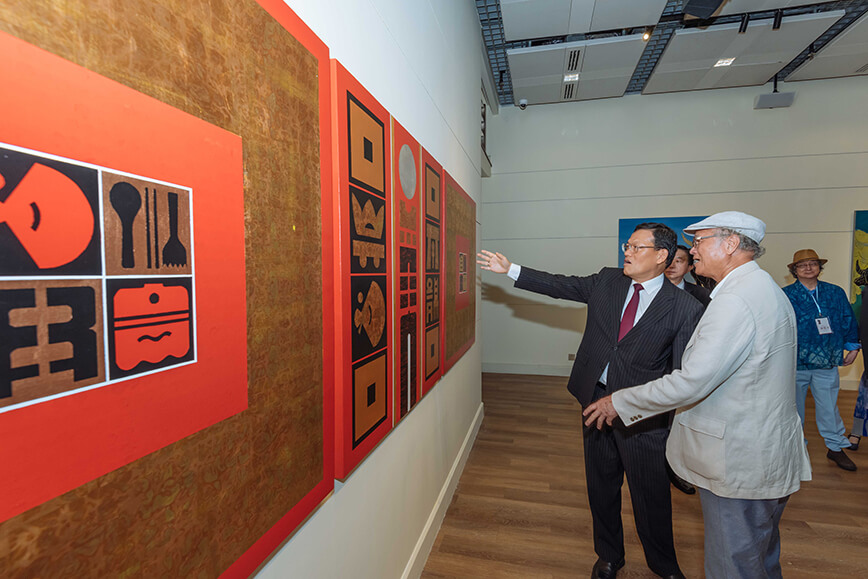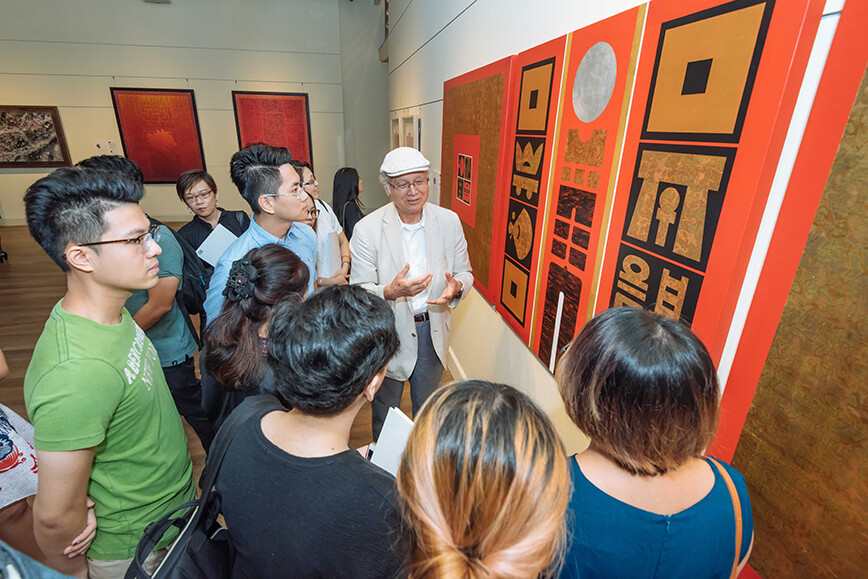 The Various Aspects Emerging from Exchanges between Local and Global Arts
Taiwan Academy of Fine Arts (TAFA) was established by a number of senior art professors in 2010, dedicated to promoting various Taiwanese art forms including ink-wash paintings, calligraphy, oil paintings, installation arts, printmaking and graphic design, aiming at expressing Taiwan's diverse society and rich culture. Recently, TAFA has exhibited with the image of "MADE IN TAIWAN (MIT)" around the world, enthusiastically promoting cultural diplomacy and art exchanges. The title of this exhibition "MADE IN TAIWAN (MIT)" showcased the past, current and future aesthetics of Taiwanese art, local art advocacy, as well as methods of expression and artistic style. Generally, it reflected the traditional cultural immersion and revealed Taiwanese local customs, that is international yet uniquely local and culturally diverse – people can't help but say that this is the "Taiwanese Art Doctrine!" The continuation of tradition and the impact of modernity is the direction that Taiwanese visual art will transform. Among the condition of selection, struggle and interpretation, art of MIT (Made in Taiwan) reflects the Taiwanese historical context of hundreds of years and the quintessence of humanity of this society.
Extension of tradition and creativity are two indispensable conditions of the progress of art. We want to emphasise that it is the power of art facilitating the blossoming art world. Human beings appreciate various kinds of flowers. It is the difference of art that makes the world wonderful. This exchange exhibition became the platform that promotes a healthy competition between the two "flowers of art" of Taiwan and Malaysia to show off their charm and thus, increasing the colour of Asian culture.
The participating Taiwanese artists at this exhibition included Liao Shiou-Ping, Lin Pang-Soong, Chung You-Hui, Huang Kuang-Nan, Fu Shen, Chiang Ming-Shyan, Lin Chang-Hu, Lee Cheng-Ming, Cheng Tai-Le, Chen Yin-Hue, Shaih Li-Fa, Lin Chang-De, Chan Chien-Yu, Wu A-Sun, Koo Chung-Kuang, Hsueh Pao-Shia, Kuo Bor-Jou, Su Hsien-Fa, Yu Ming-Lung, Lin Chun-Liang, and Tseng Chang-Shen. The participating Malaysian artists included Dr Choong Kam Kow, Dr Cheah Thien Soong, and Lew Tau Fei.
We believe that such exchange of artists from different countries and regions will promote mutual learning and encouragement for the artists to develop to a higher level. This will not only bring benefit to humankind and social development, but also elevate mutual friendship.