7 May 2022
Beyond the Visible: Stories of Aspiring Young Artists
Co-founders of Loka Made: Chong Fei Giap and Audrey Chew
"Let us share and embark on this wonderful fantasy together."- Loka Made
Loka Made official website: https://lokamade.com/
EVENT HIGHLIGHTS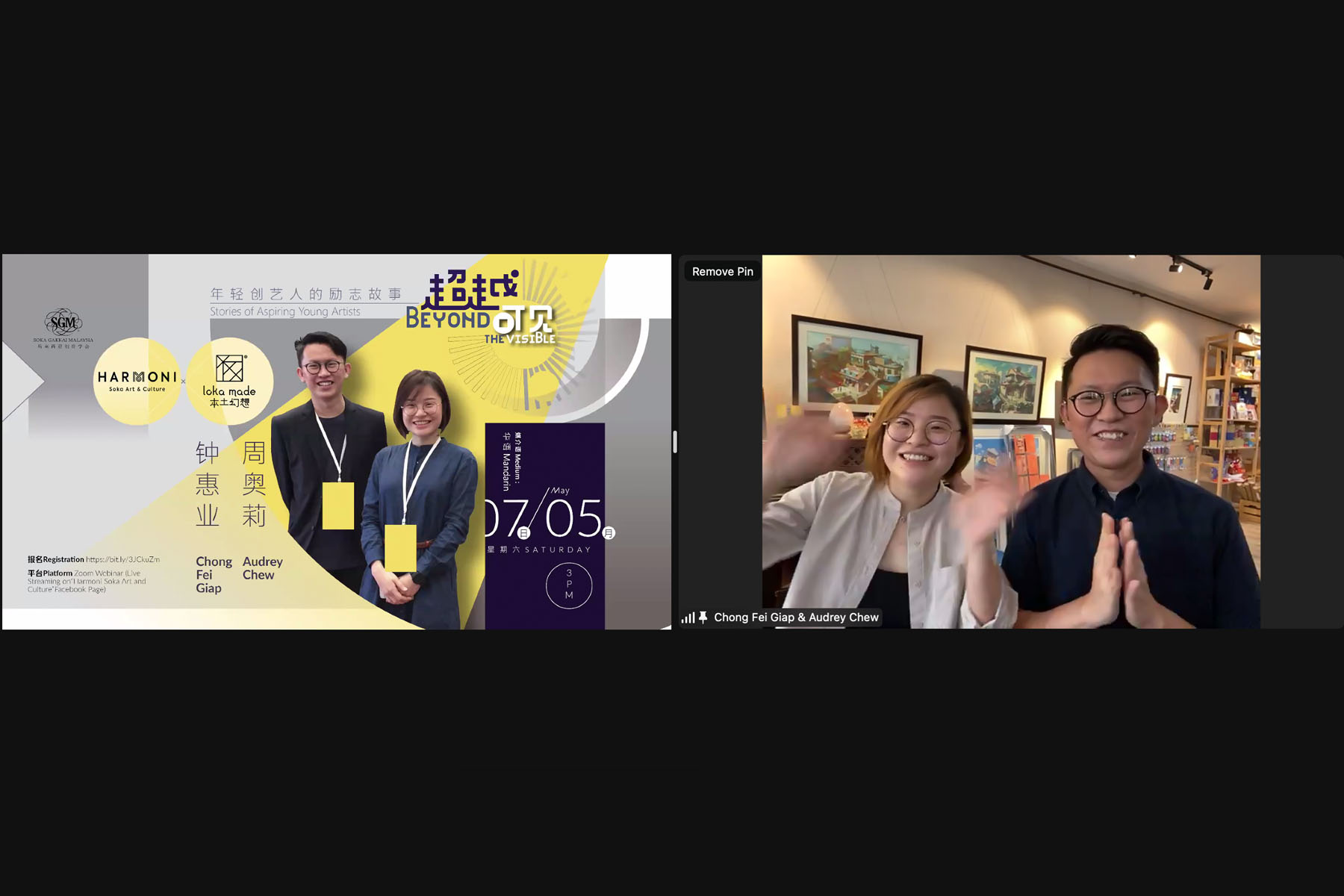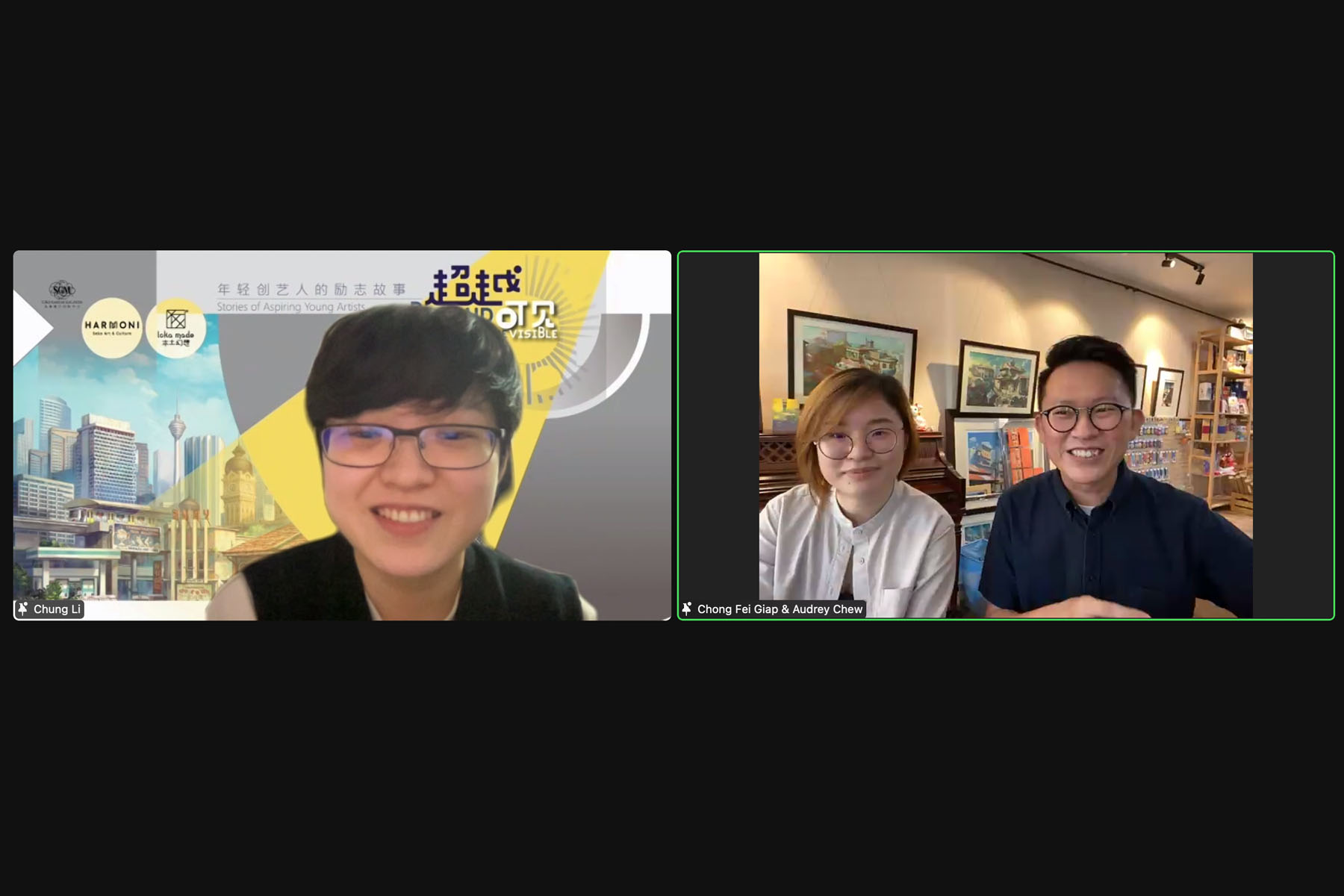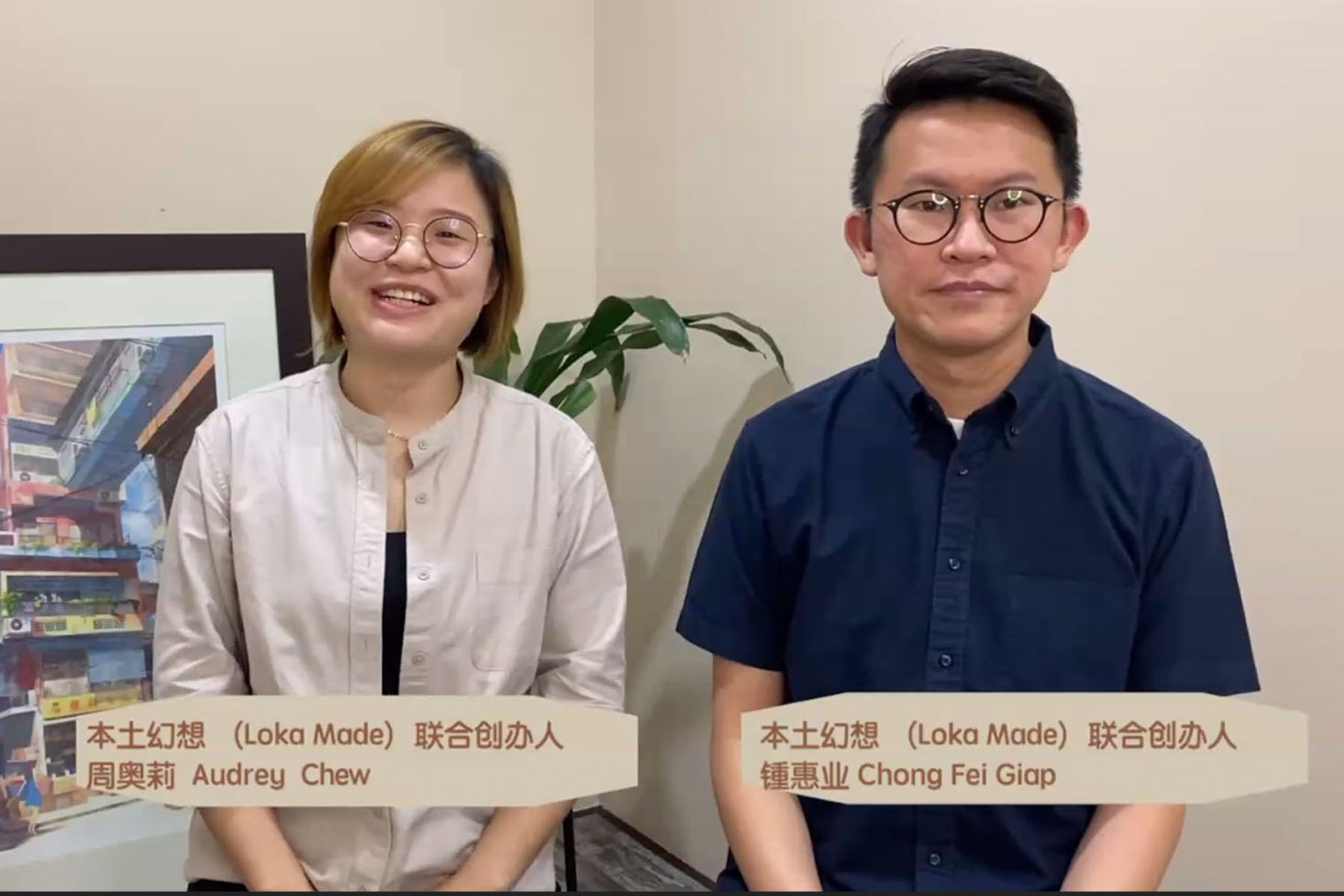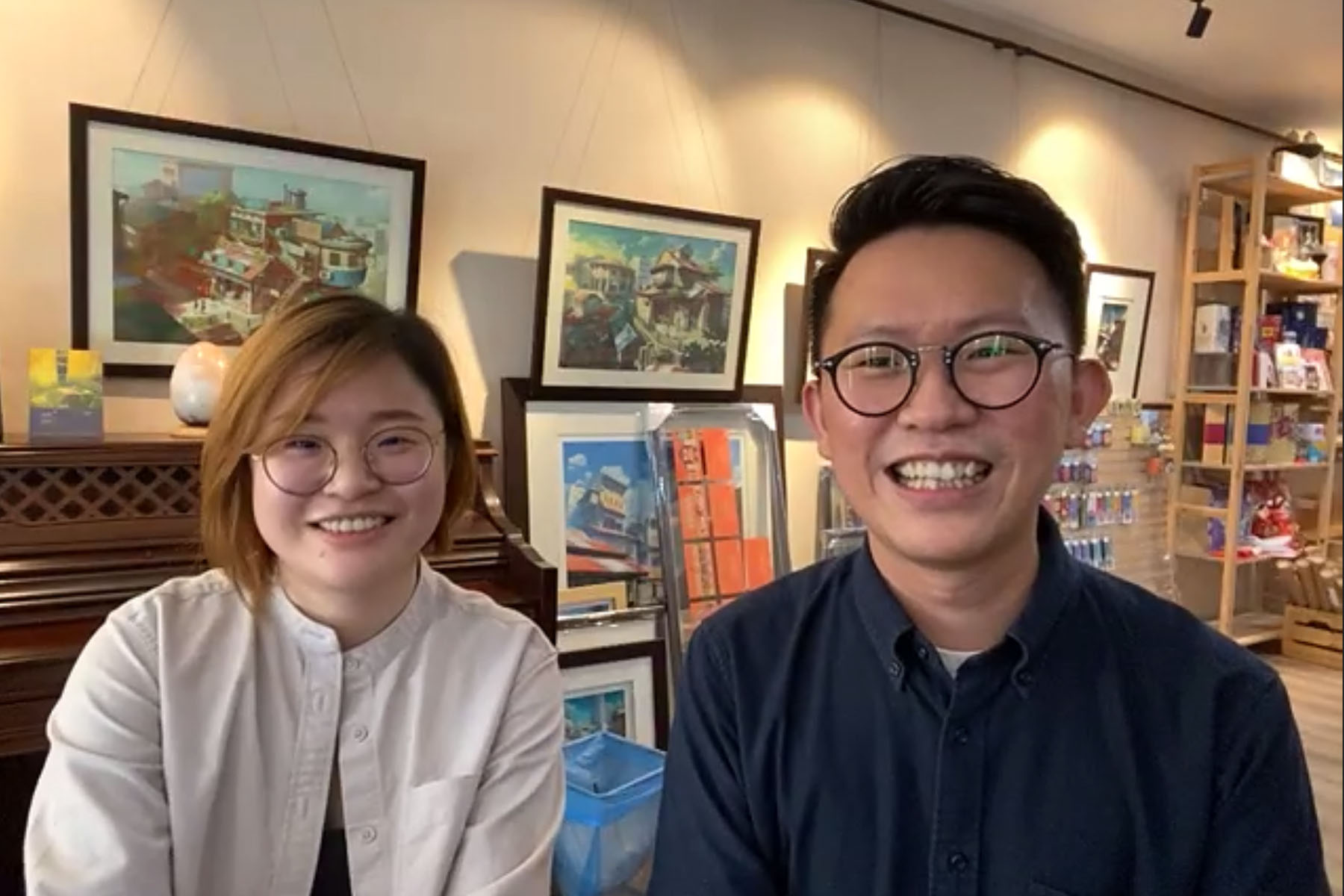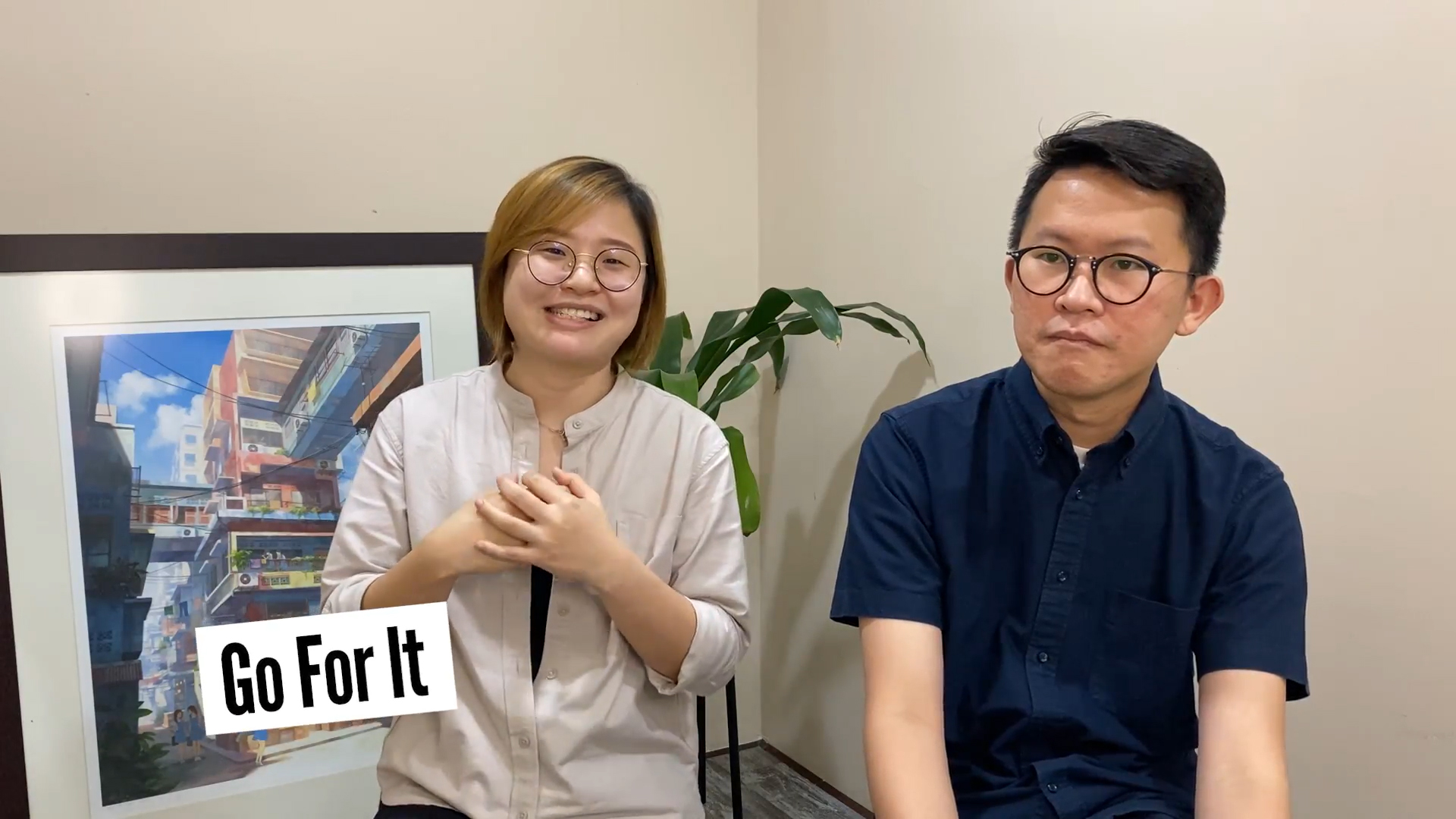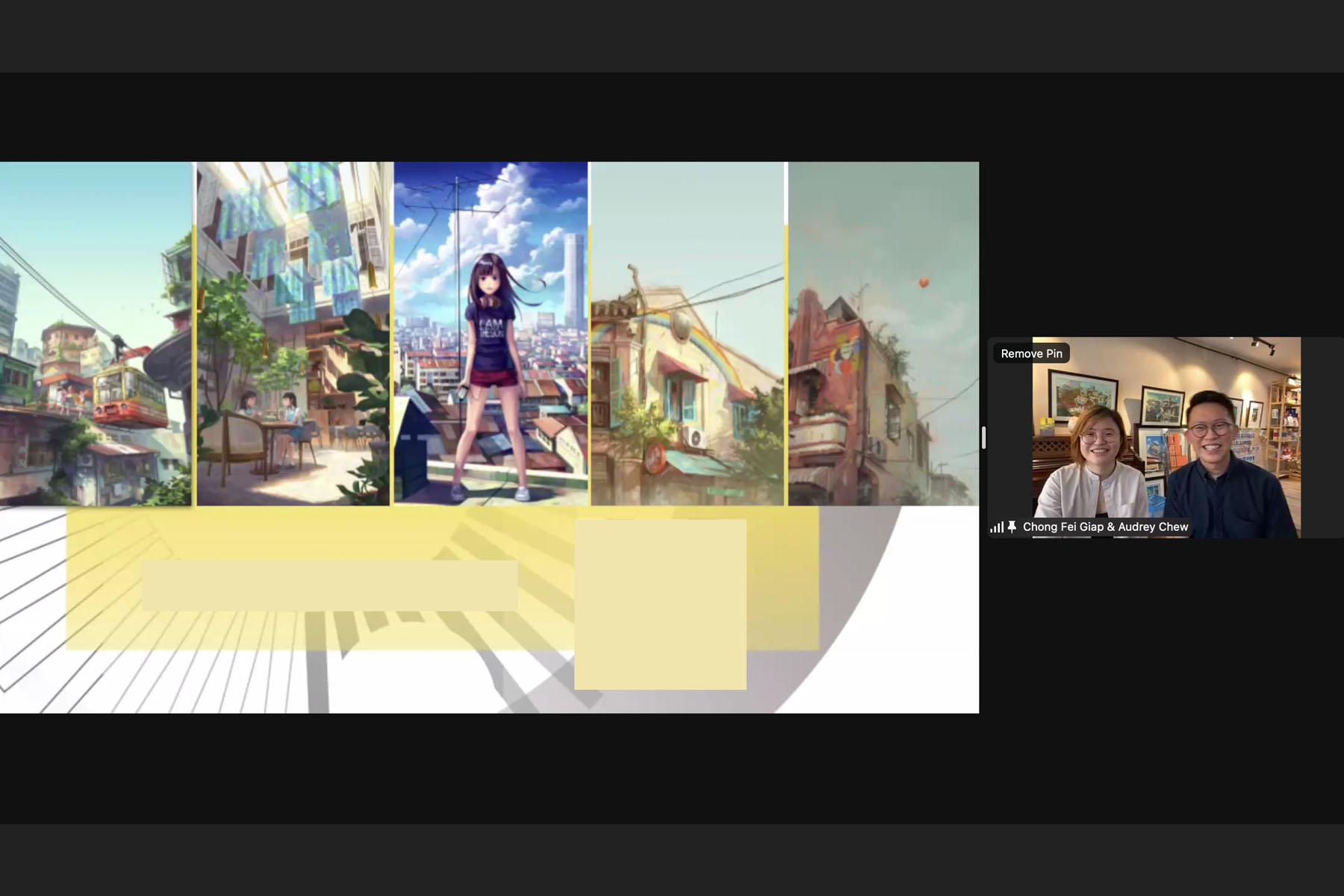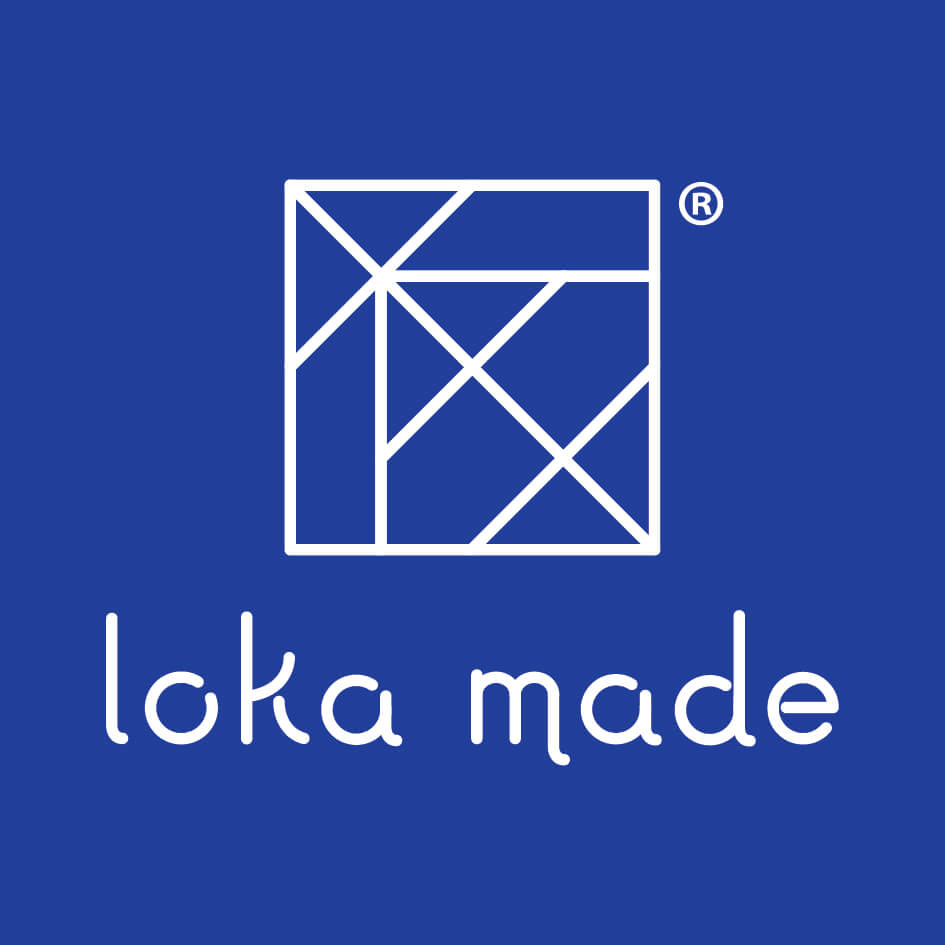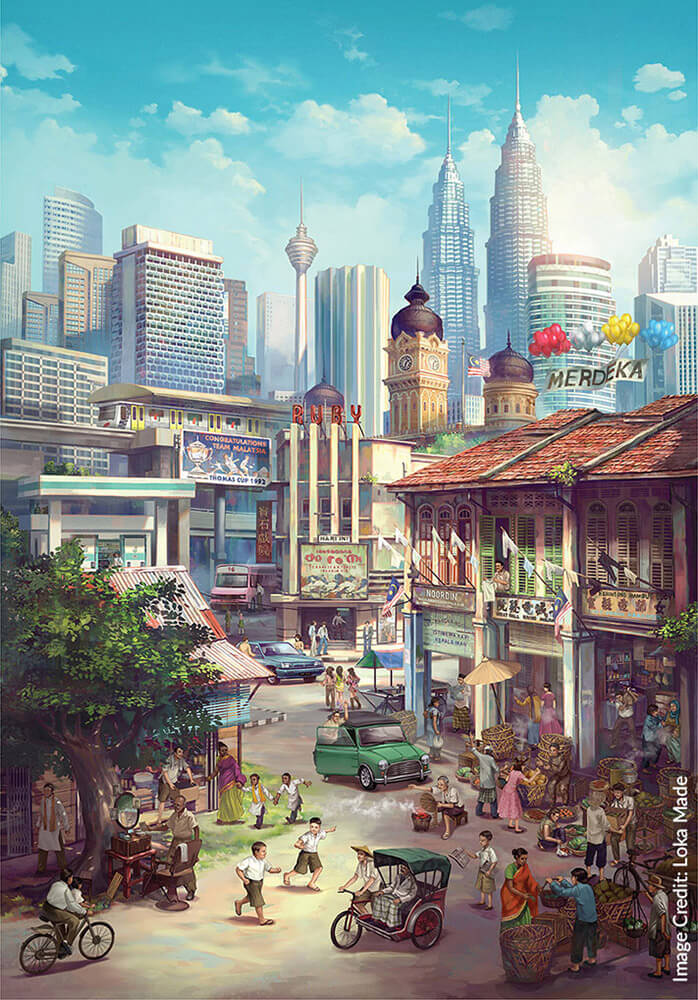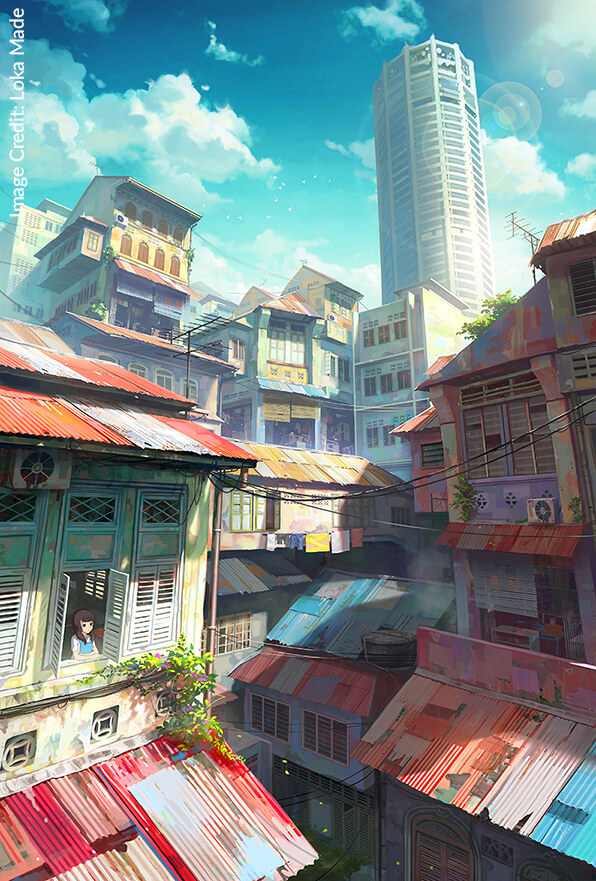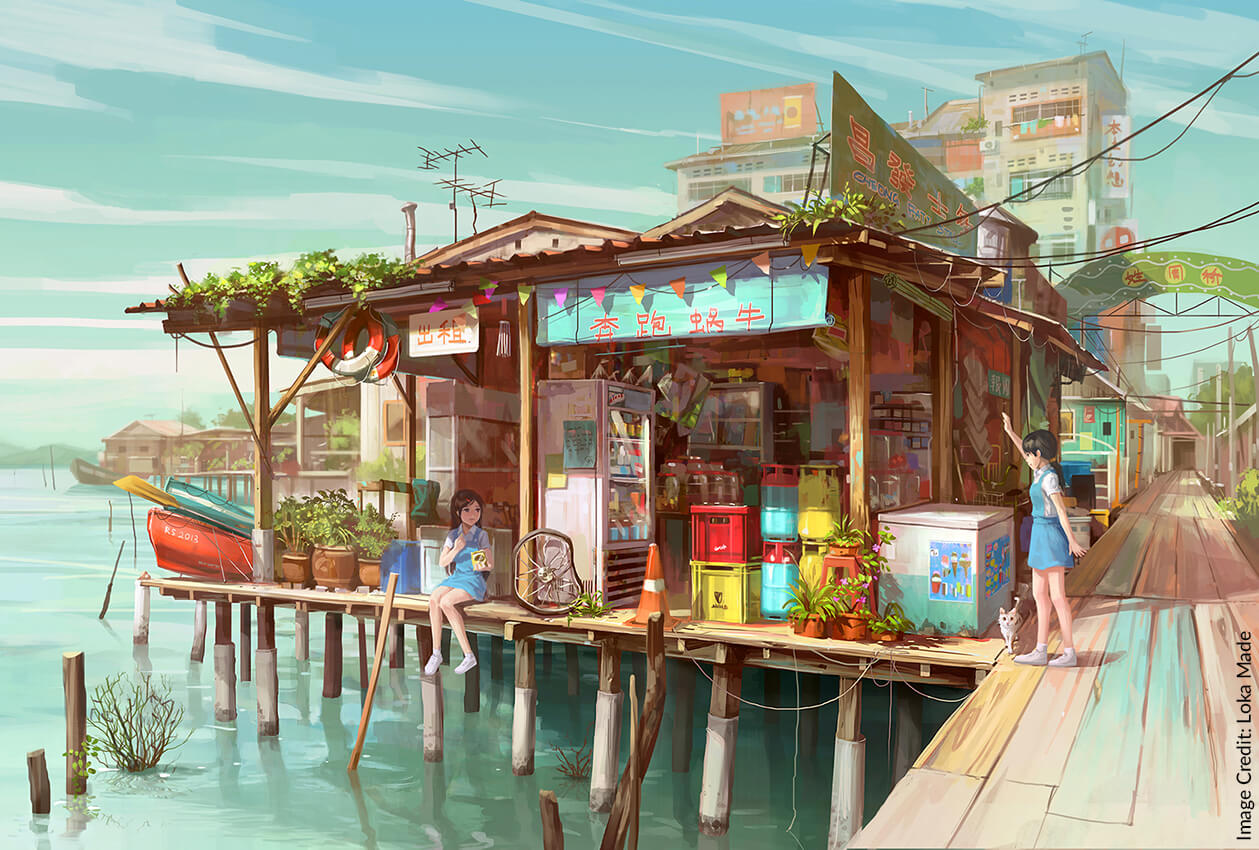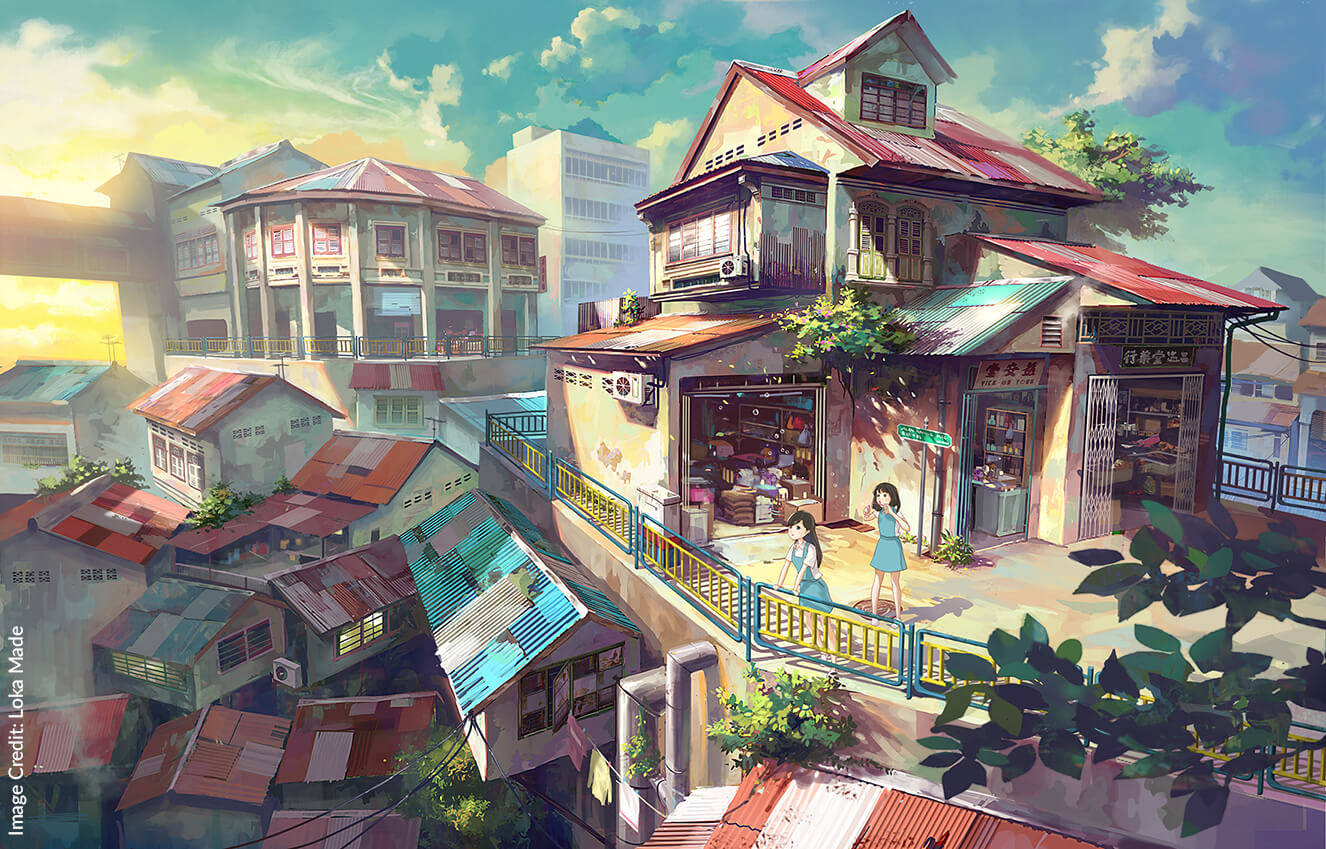 Beyond the Visible: Stories of Aspiring Young Artists
In 2022, Harmoni Soka Art and Culture launches a brand new talk series on art and culture entitled "Beyond the Visible: Stories of Aspiring Young Artists." This series is a platform for young Malaysian artists and practitioners in the creative industry to share their stories, as well as for audience and speakers to exchange ideas.
We believe in the limitless power and potential of youth! We hope our young friends will feel invigorated and empowered by these stories, the artists' spirit and attitude towards life whilst creating their own paths!
This brand new series commenced on 7 May with two invited speakers. They are Chong Fei Giap and Audrey Chew, both co-founders of "Loka Made."
"Loka Made" is a local Malaysian creative brand that is committed to exploring and creating local-styled illustrations and designs by combining local cultural elements with a creative approach. The works of "Loka Made" carry memories and stories associated with many Malaysians over past eras and pass on local culture in a fascinating way.
In 2012, Chong Fei Giap and Audrey Chew founded the Running Snail Studio, an art studio providing illustration services for advertising agencies. In 2015, the duo decided to compile the series of illustrations they created into a catalogue entitled Loka Made. The "Loka Made" creative brand was born and went on to work with many well-known brands like Huawei, Vanke and Kinokuniya Bookstore. As the world becomes increasingly global, they believe that people will eventually look for their own local cultural identity.
Chong Fei Giap was born in 1987 in Seremban, Negeri Sembilan, Malaysia. In 2008, Fei Giap graduated with a Diploma in Illustration from The One Academy of Communication Design. In 2011, he began to publish a series of his paintings, entitled Scenery on the Internet. It then became a social media hit as the scenery of Penang was featured in one of his illustrations titled the Rooftop Girl. In 2014, he was appointed by director Mr Chiu Keng Guan to create the concept art and poster for the movie The Journey. In the same year, he was also appointed by Petroliam Nasional Berhad (Petronas) to create an advertising illustration for the national day celebration.
Audrey Chew was born in 1990 in Johor Bahru, Malaysia. In 2012, Audrey graduated with a Diploma in Illustration from The One Academy of Communication Design. She also received the Academic Achievement on the Dean's List upon graduation. Now, she is the managing director of the creative brand, "Loka Made."
"Loka Made": The journey of dreams begins with fantasy
Fei Giap shared with the audience about the beginnings of "Loka Made" and how the name was inspired by a series of illustrations he drew. The series uses Japanese anime drawing techniques to depict our local landscape. The illustrations are based on old buildings, which are representative of the local people and the strong local cultural identity. The style of the illustrations combines realistic local scenes with fantastical, surreal scenes like those found in films and anime. For example, houses are stacked on top of each other and cable cars travel through the middle of houses. These are all imaginary, fantasy scenes from the imagination of Fei Giap, which do not actually exist. Thus 'local' and 'fantasy' became the two core elements of the series. The series was named 'Loka Made', which later became the name of the collection.
At that time, Audrey felt it was a shame to have these illustrations appear only in a book with just a few collectors having the opportunity to see them. So, she proposed to Fei Giap to make Loka Made more than just a book of pictures but a brand. After some research and study, the duo found that local postcards were still limited to photos of tourist attractions and remained the same for many years. On the contrary, Taiwan and Japan have introduced many different styles of illustrated postcards, and are also good at using merchandise and handicrafts to promote their local culture. These findings prompted the duo to explore new areas, which led to the creation of their brand, "Loka Made" and its first product – a series of three-dimensional cards.
Next, Fei Giap and Audrey shared their hardest moments and happiest memories since founding the brand. For Audrey, her mother's words of encouragement have kept her going. Her mother said: "If you want to achieve something, you just go for it!" Fei Giap feels that there may be setbacks in starting his own business, but as he gains experience, he has more wisdom and feels less frustrated in dealing with things. With an attitude of "Go with the flow", he has learnt to adapt to changes in the environment and do his best.
Finally, Fei Giap encouraged young people to focus on achieving one thing at a time as single-mindedly doing one thing consistently and continuously is not easy. Both of them believe that as long as you focus on doing one thing, you can definitely do it to the best of your ability.
During the Q&A session, the audience enthusiastically asked questions and exchanged views with Fei Giap and Audrey. Through an hour of sincere sharing and exchanges between the two speakers and the 300 young audiences, one will sense and appreciate the hard work and perseverance behind the duo's success.
SPEAKER(S)