Past Exhibitions
> Continuum: Nite Rhona, Wetlands Dry Series – 5th Solo Exhibition by Mohd Yusoff Osman
EVENT HIGHLIGHTS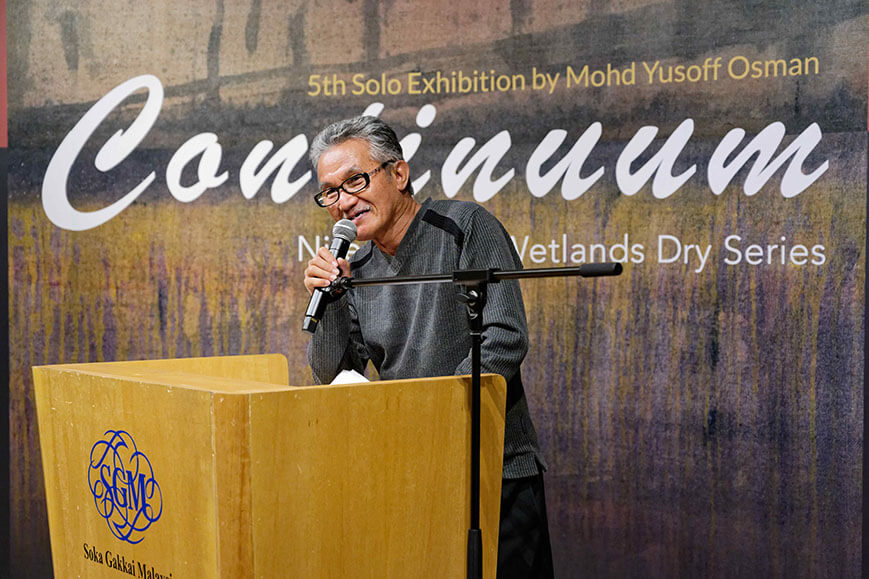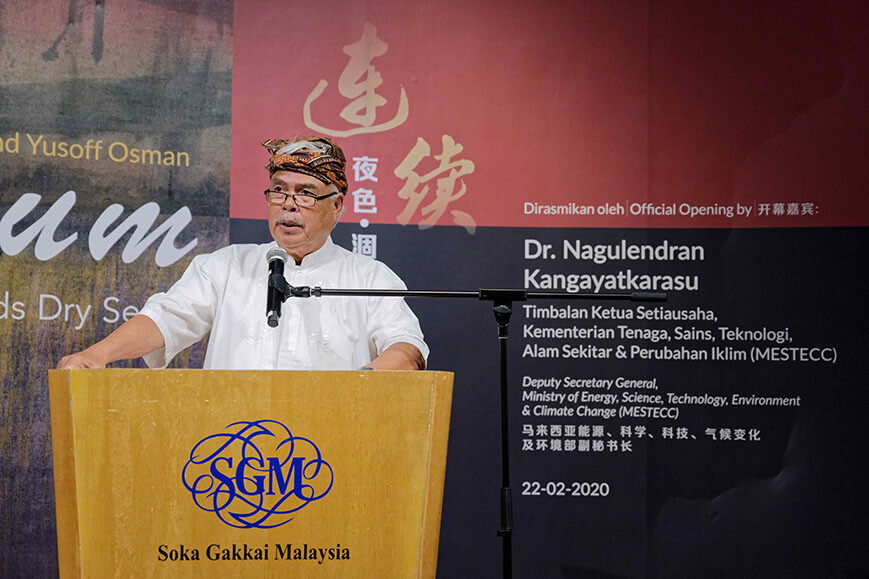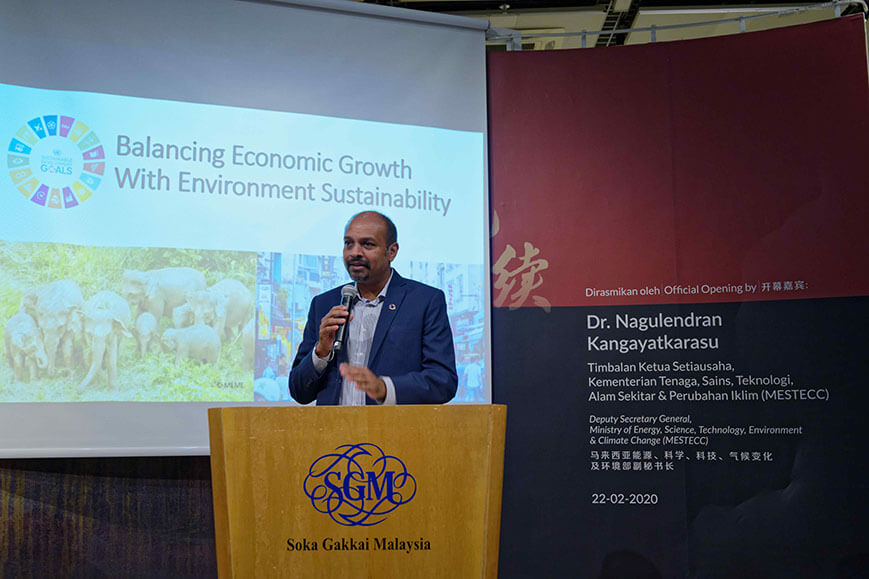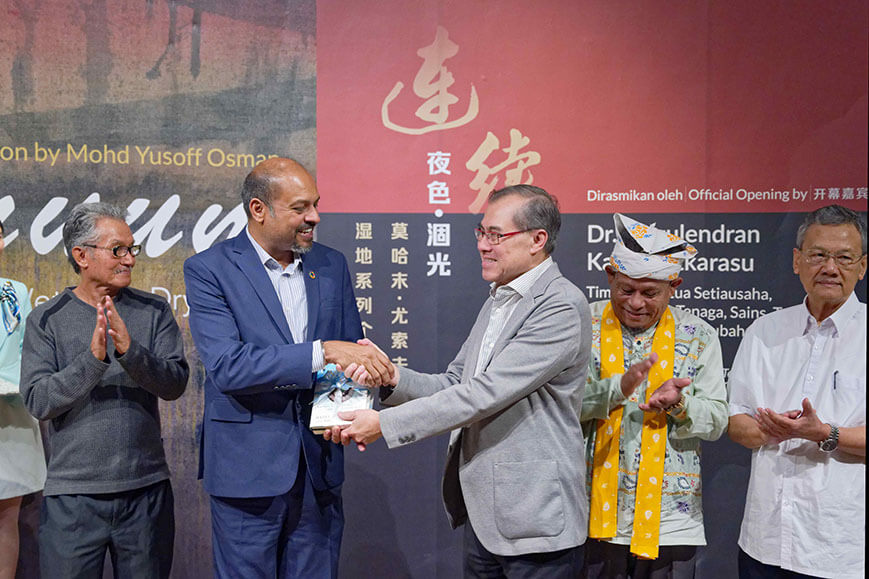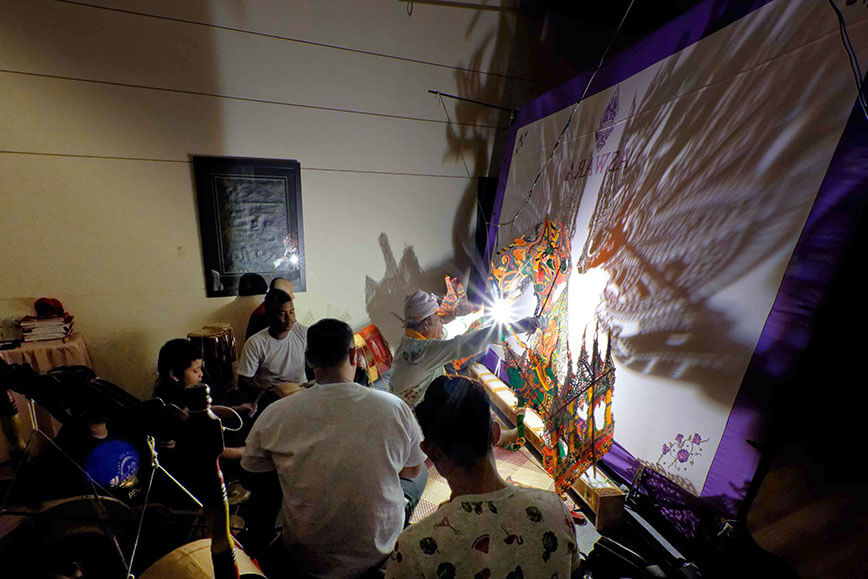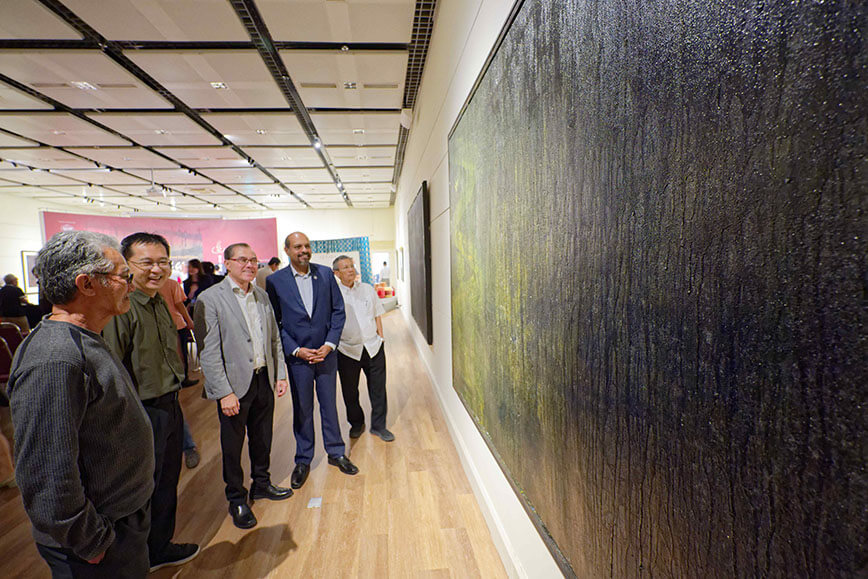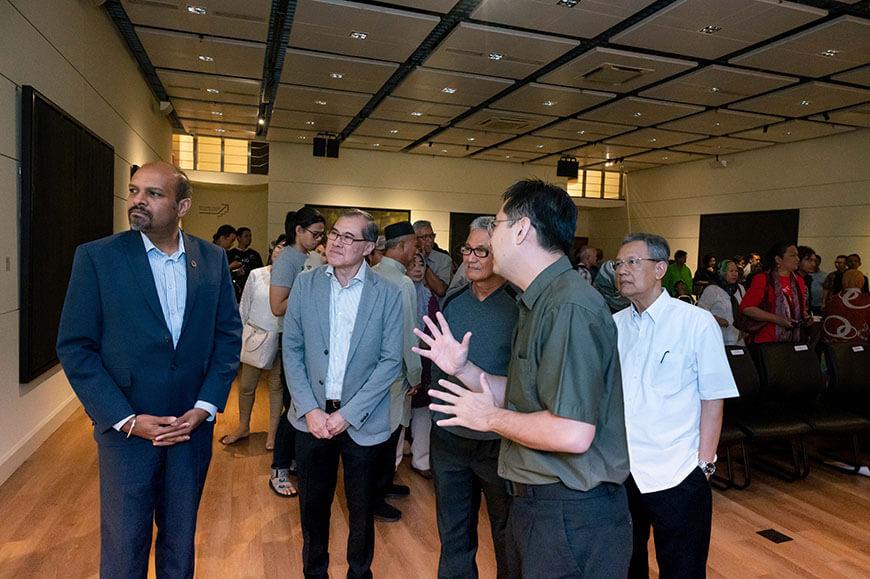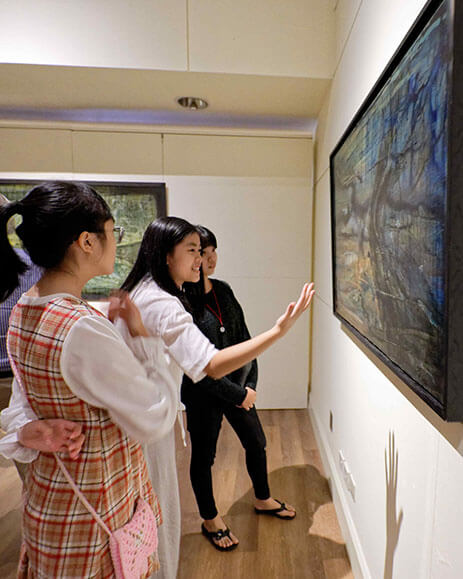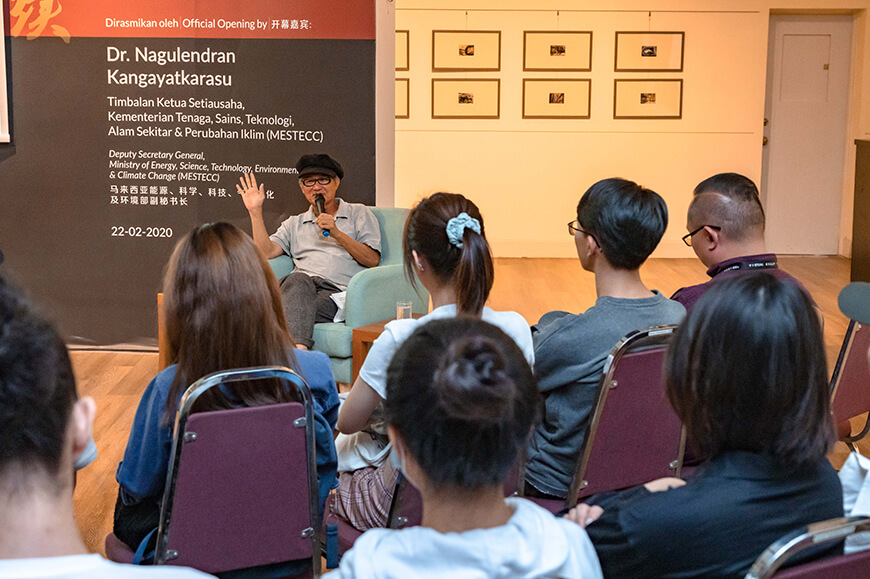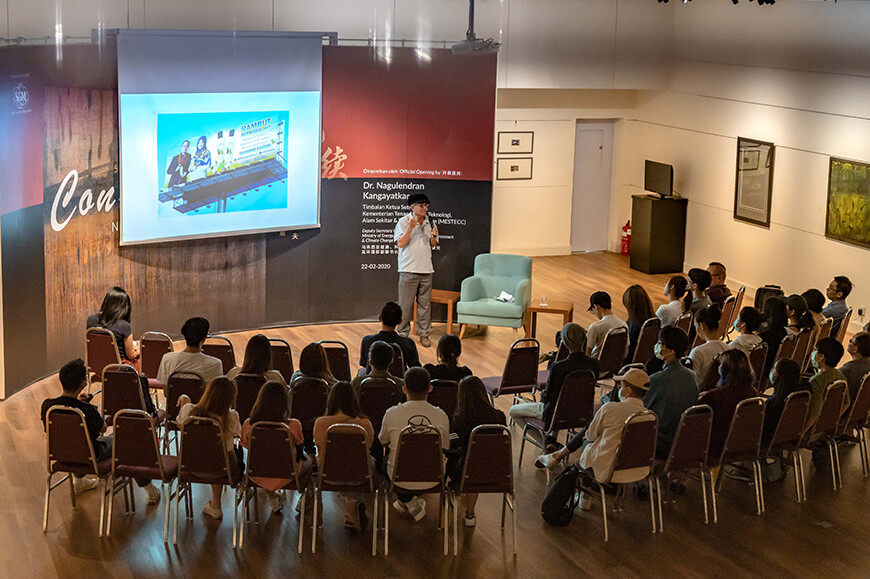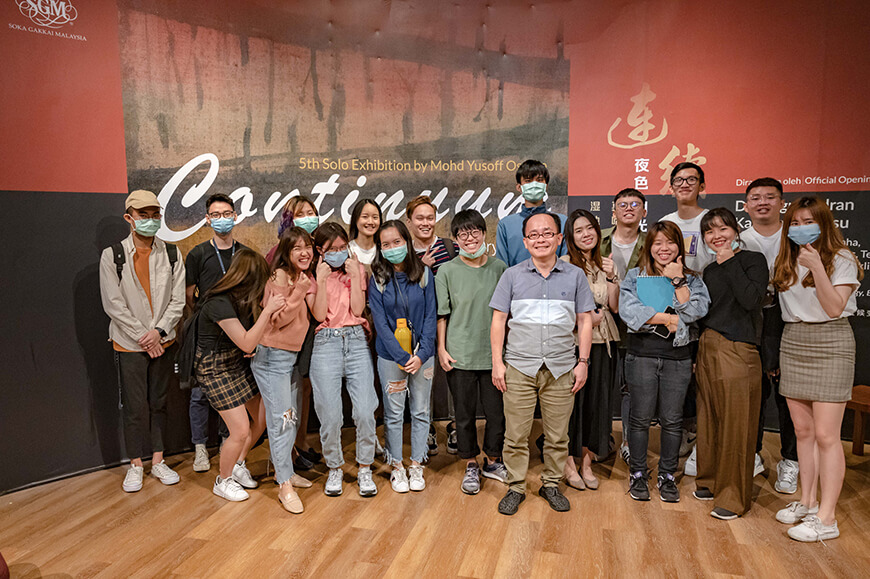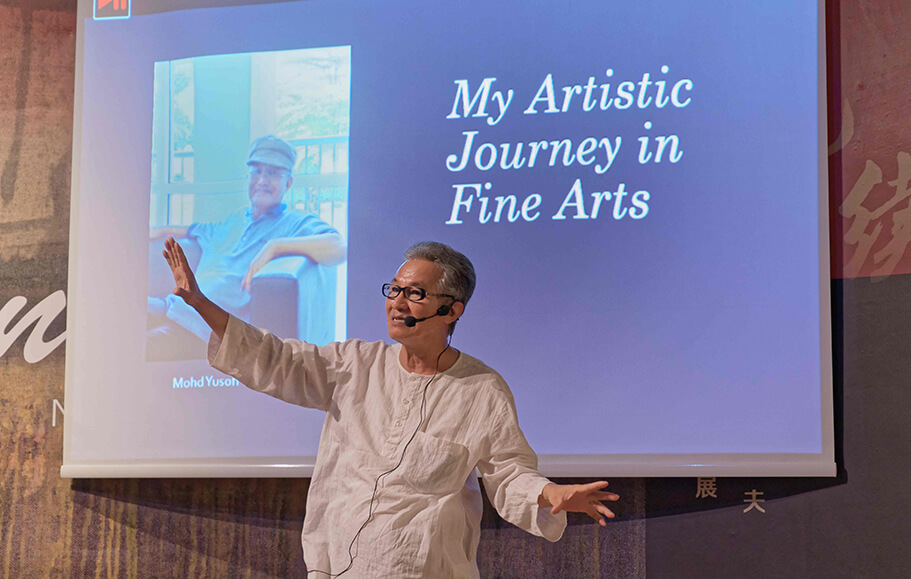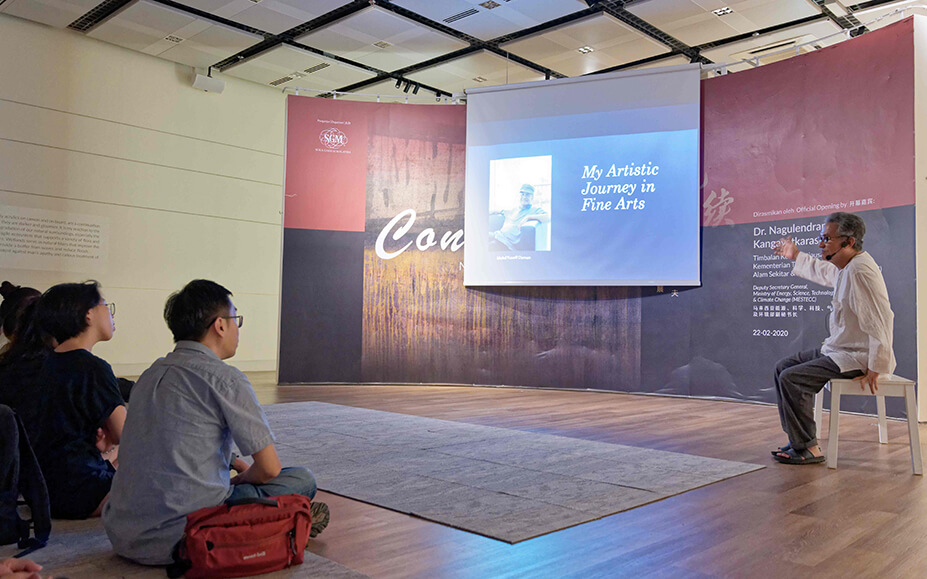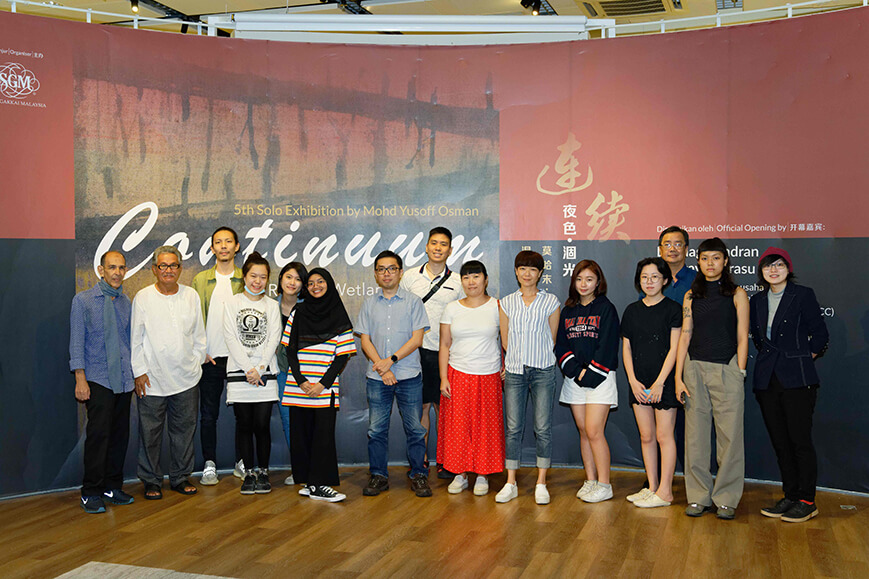 "Reality is seen by the retina, abstraction is seen by the mind," is the highest expression of art.
Mohd Yusoff Osman or fondly known as Yusoff Volkswagen, was born in Endau, Johor in 1950 and raised in Bukit Gelugor, Penang. Yusoff is among a handful of Malaysian artists who are actively involved in the Malaysia art scene since his high school days. Since the 1970s, this multi-talented individual has staged happenings, participated in experimental performances and designed stages for a number of notable plays before shifting his creative energy to the local advertising industry in the 1980s where, as an independent art director, writer cum producer for reputable local advertising agencies, he and his team won a number of local and international awards. Lately, he is deeply concerned about nature and drying wetlands.
The interest in "abstract art" began when Yusoff was in his primary days. He won a prize in an art competition by submitting an artwork which had elements of abstraction in it. At that time, he had no idea of the concept of abstraction in art. Later when he was in high school, he observed many works of great artists such as Abdul Latiff Mohidin and Ibrahim Hussein from magazines. His talents were noticed and he was invited to join the Penang Teachers Art Circle (PTAC) as an associate member. He then participated in the Penang Open Art exhibition at the State Museum and Art Gallery (1968 and 1969) and had his first two-man show at the Penang State Library in 1969.
Yusoff was among the earliest pioneers and members of Anak Alam, a multi-disciplinary collective that had a great influence on the local art world. Anak Alam had cultivated a sense of insaf towards life from observing nature and appreciating the natural world. This attitude has been deeply engraved in him and is evident in most of his works.
Yusoff is best known for producing mixed media works on all types of surfaces which explore themes centring on perceptions, intuition, ambiguities and existence. There is no philosophy and style interpretation or planned natural science in his work. No clear recognisable forms, patterns or images alluding to something familiar that casual audiences could identify – it is purely emotions. This was done by pouring, dripping and splashing paints onto canvases. The artist would also use his hands and everyday objects to make marks or strokes on some of the works.
As an artist who considers himself part of nature, Yusoff felt a strong sense of mission to raise awareness on the happenings around us, and relate to our environment which he then expressed all of his emotions in his works. He engages in dialogue with people around as well as contemplation on the subject matter. Nature stands in as metaphor for personal memories of people and impressions of places in the past and present.
To him, examining the elements of nature can help human beings become aware of the actual reality of their life, and contemplating natural phenomena can inspire human beings to understand the purpose of their existence here.
In his latest series of works, the artist casts his attention to the wetlands, or to be more specific, the drying and dying wetlands in Malaysia.
This exhibition "Continuum: Nite Rhona – Wetlands Dry Series," is the fifth solo exhibition of Mohd Yusoff Osman, focusing on the destruction of Malaysia's precious wetlands due to human activities which are largely driven by greed. The word "Continuum" means "process" and refers not only to the process of his art journey, but also the process of the changing nature, the wetlands and many more. Taken from Gaelic, "Rhona" means "power" and in Malay, "Rona" means "colour". Yusoff uses "Nite Rhona" to refer to the power and colour of the night. "Wetlands Dry" literally refers to drying wetlands. This latest effort by the artist brings attention to the incalculable damage on the environment wrought for short term gains while pointing out the negative long-term implications on our future generations.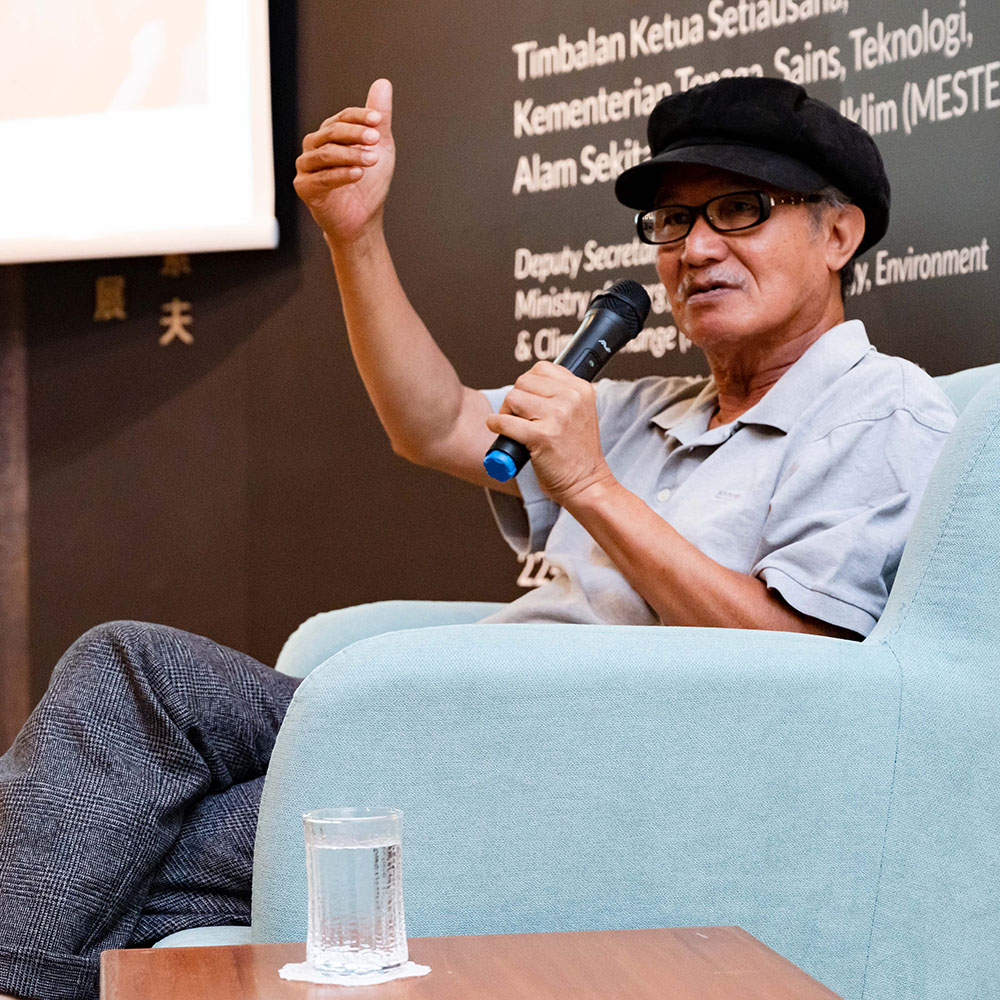 ARTIST INTRO
Mohd Yusoff Osman
Mohd Yusoff Osman (1950-) was born in Endau, Johor, and raised in Bukit Gelugor, Penang. He has been active in the visual arts since his high school years where he participated in the Penang Open Art exhibition at the State Museum and Art Gallery in 1968 and 1969, and had his first 2-Man show at the Penang State Library in 1969.
From 1970-1972, he studied fine art at the Malaysian Institute of Art (MIA), and in 1975, he studied art history and aesthetics, print making and photography at Universiti Sains Malaysia (USM).
Yusoff is best known for producing mixed media paintings on canvas, paper and board, which explored themes centring on perceptions, intuition, ambiguities, and existence. This multi-talented painter has been painting for the past 40 years and is recognised as one of the stalwarts of the art collective "Anak Alam."