16 November 2019
Hues of Happiness: Exhibition by Southeast Asian Artists
"Hues of Happiness" is an art empowerment project that gathers 23 Southeast Asian artists with a common practice in contributing back to the community. Using hues, forms and conceptual ideas, they presented their own definition of happiness in the exhibition "Hues of Happiness".
EVENT HIGHLIGHTS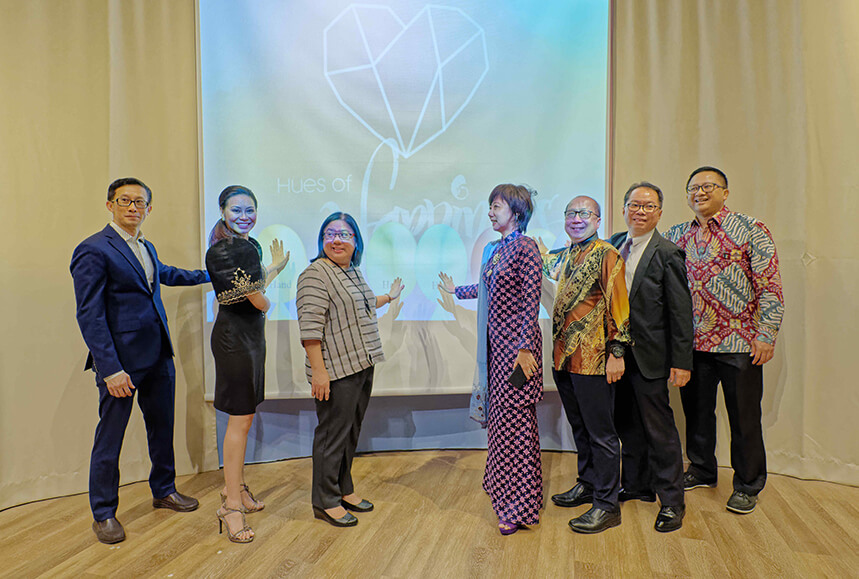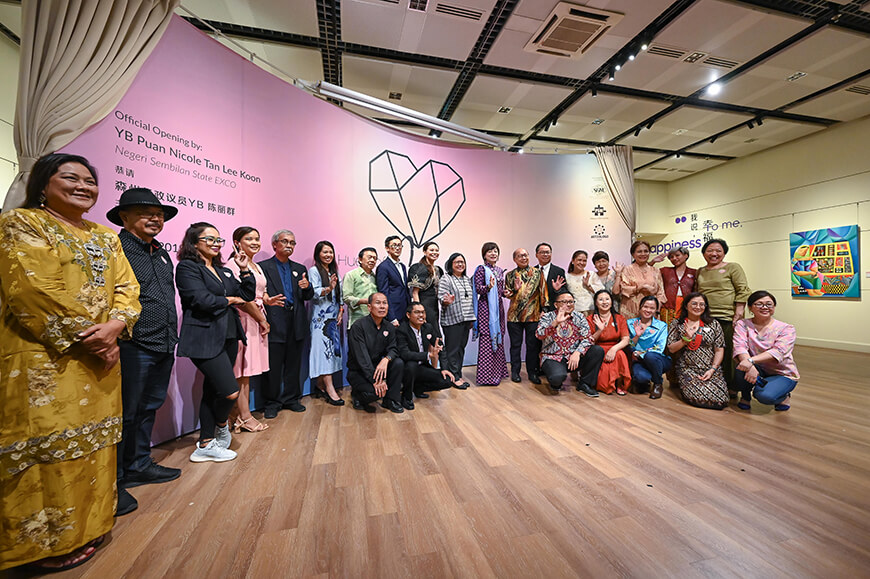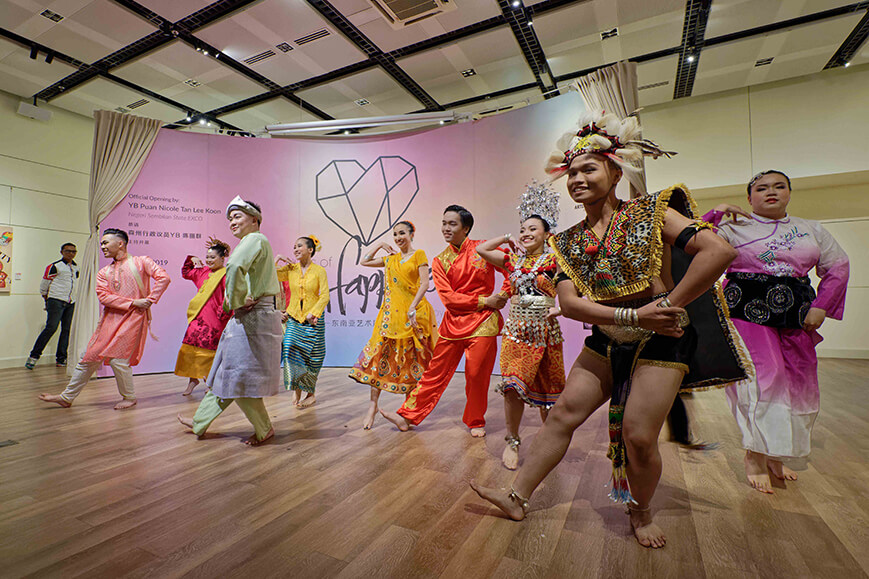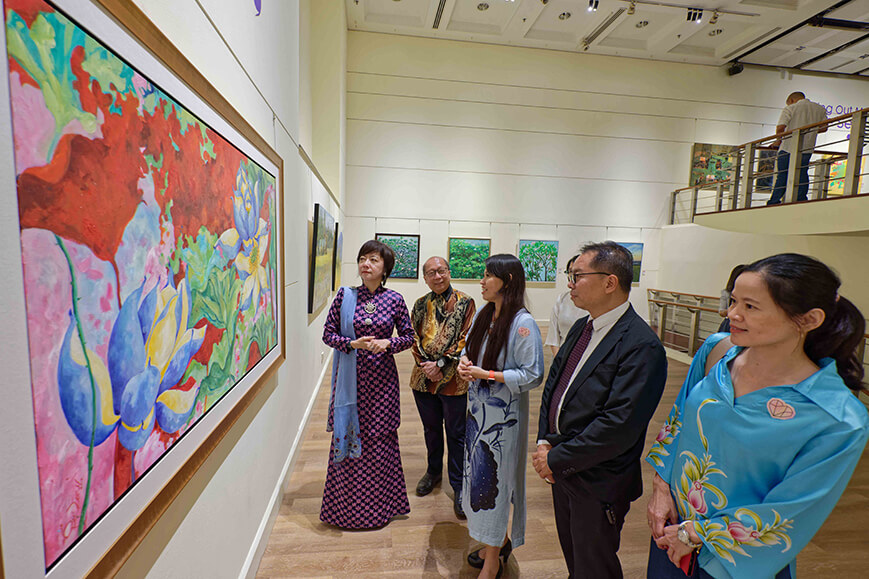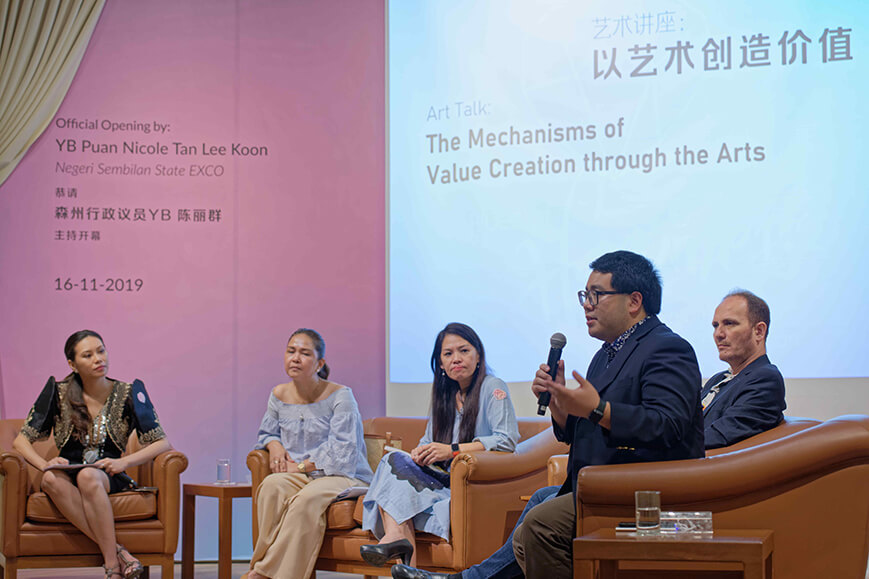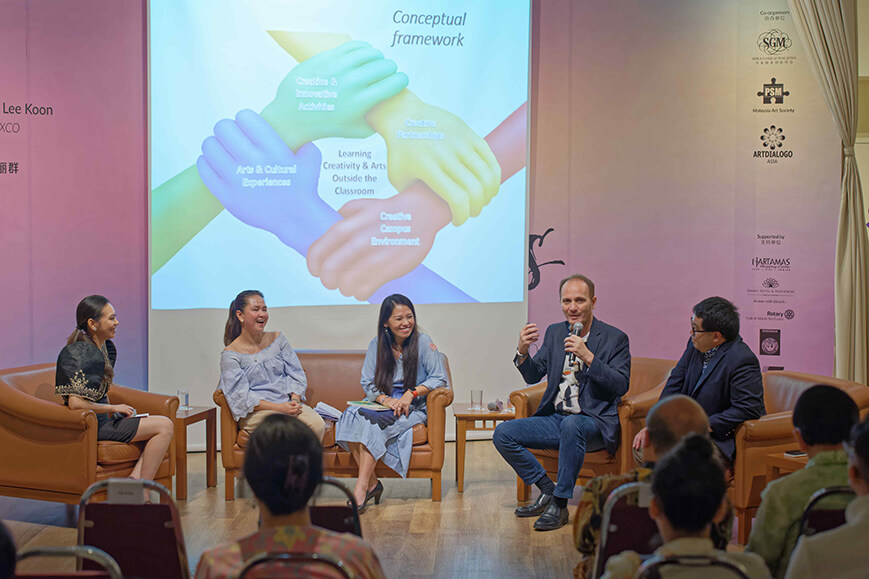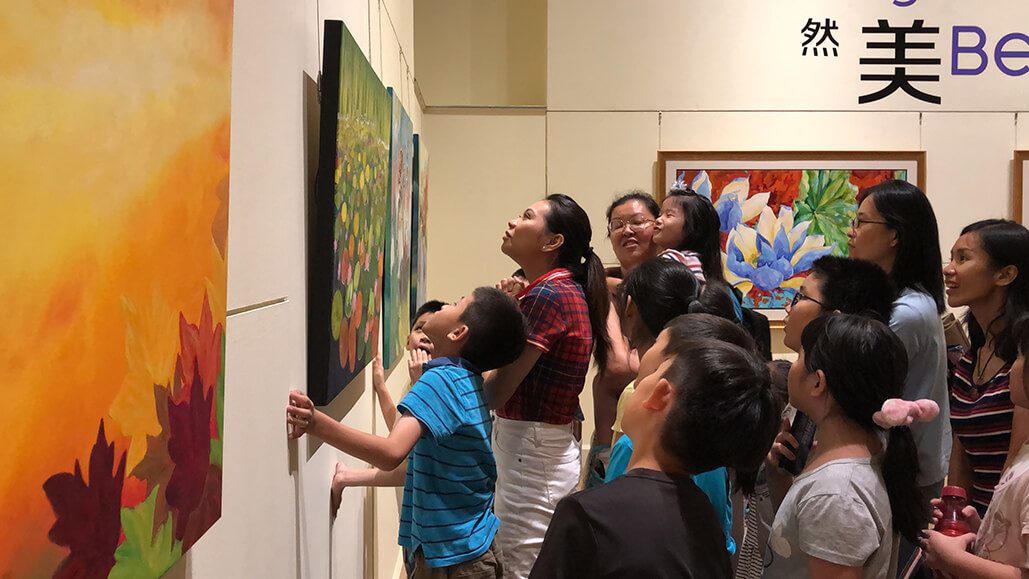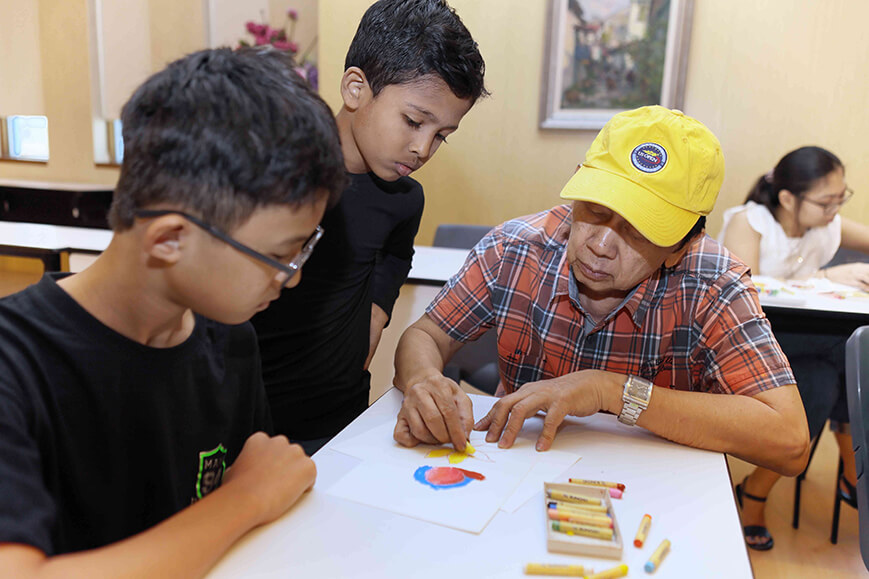 Finding Happiness and Strength Through Art
Can we find happiness and strength through art? We all seek happiness, but do you know that happiness can also be found in helping others, just as the Chinese proverb states, "If you want happiness for a lifetime, help somebody." The essence of happiness lies in performing kind deeds which will lead to further improvement and development within ourselves and our surroundings. The "Hues of Happiness" art exhibition, parked under the Art Empowerment Project 2019, was co-organised by Soka Gakkai Malaysia (SGM), Malaysia Art Society (PSM) and Artdialogo Asia, is a project aimed at spreading positivity in today's uncertain world by contributing to and empowering people through the arts. We believe that art creates a connection between the arts and the community, and has the ability to bridge people of different cultures and background.
The project consisted of three major events: (1) Community Development Programme, (2) "Hues of Happiness" Art Exhibition and (3) Artdialogo 2019. The community development programme was a yearlong pre-exhibition programme led by Artdialogo Asia. This meaningful programme focused on empowering communities, children in particular, by understanding children of different backgrounds more deeply and unleashing their creative potentials. It enabled them to develop their self-worth and self-confidence.
"Hues of Happiness," the main highlight of the project, was held at Wisma Kebudayaan SGM (WKSGM) and involved 23 artists from 7 countries in the Southeast Asian region – Indonesia, Thailand, Malaysia, the Philippines, Brunei, Cambodia and Myanmar. The exhibition unveiled a body of 56 works themed "Hues of Happiness" depicting the different range of cultural influences and pursuit of happiness. "Hues" is defined as tones, colours and shades, while "happiness" is defined as the spectrum of the cultural influences and pursuit of happiness. The diversity of personal experiences and cultural backgrounds led the artists to create poetic works with the concept of happiness through styles ranging from photorealism to abstract, subjects diversified from scenery to figures and genres varied from impressionism to expressionism.
In exploring each masterpiece, the viewer would be able to discover and understand more about the artist's experiences, cultures and stories, thereby bridging the visuals and the beliefs. This enabled the viewer to have a different perspective and understanding of the term happiness.
The exhibition featured a special curation showcasing the works and the journey of the artists with some of the participants from the community programmes, in exploring the meaning of happiness. Through the events in the Art Empowerment Project 2019, it was hoped that the community would realise that nothing is more important than pursuing a life of self-development and contribution which could help create a better world for all humanity.
The participating artists of "Hues of Happiness" were Nazurah Usop from Brunei, Sorphany Sor from Cambodia, Emmy Go, Ugy Sugiarto and Wiwik Oratmangun from Indonesia, Ang Kooi Yong, Honey Khor, Jane Tan, Katy Yu, Khalid Othman, Pady R. Fadzilah, and Shireen Lee from Malaysia, Min Yin Thant from Myanmar, Anna Karina Jardin, Maxi V. Ramos, Fernando B. Sena, Joemarie Sanclaria Chua, Lhean Storm, Miriam G. Daway and Pancho M. Piano from The Philippines, as well as Jirawat Phirasant, Kanaid Silsat and Wattanachot Tungateja from Thailand.