Past Exhibitions
> Pioneering – Calligraphy Exhibition by First Generation Chinese Artists
5 October 2019
Pioneering – Calligraphy Exhibition by First Generation Chinese Artists
"Pioneering – Calligraphy Exhibition by First Generation Chinese Artists" aims at promoting the noble spirit of our pioneer calligraphers to the younger generations and inspiring them to continue burning with a strong seeking spirit in life.
Learn more: https://pioneering.sgm.org.my/en
EVENT HIGHLIGHTS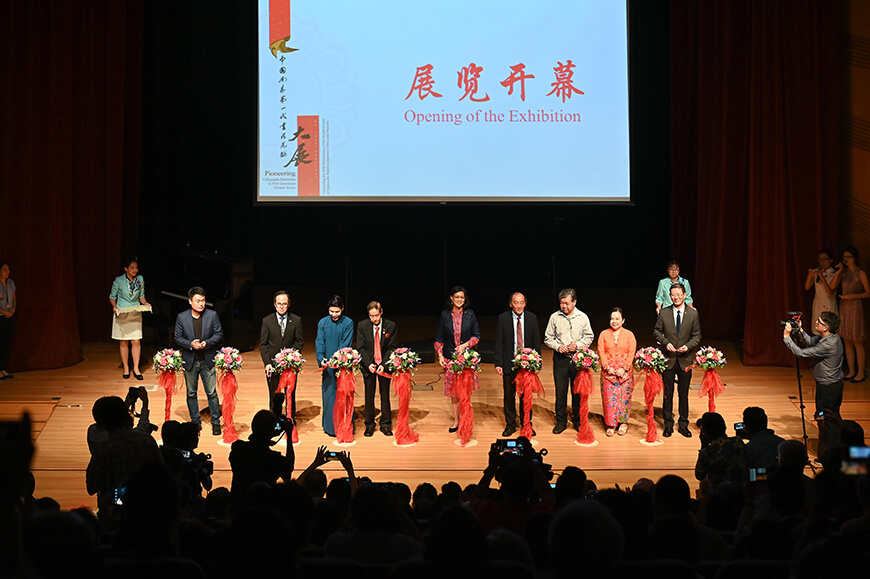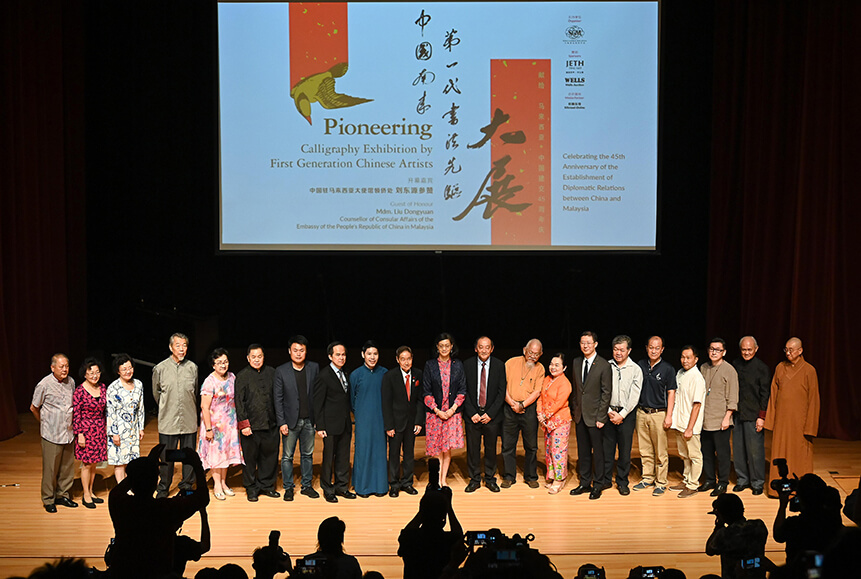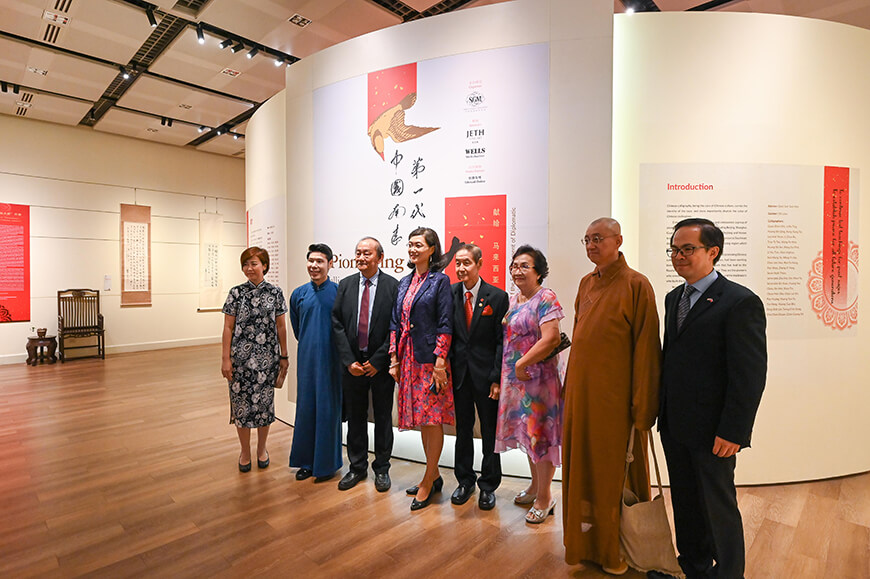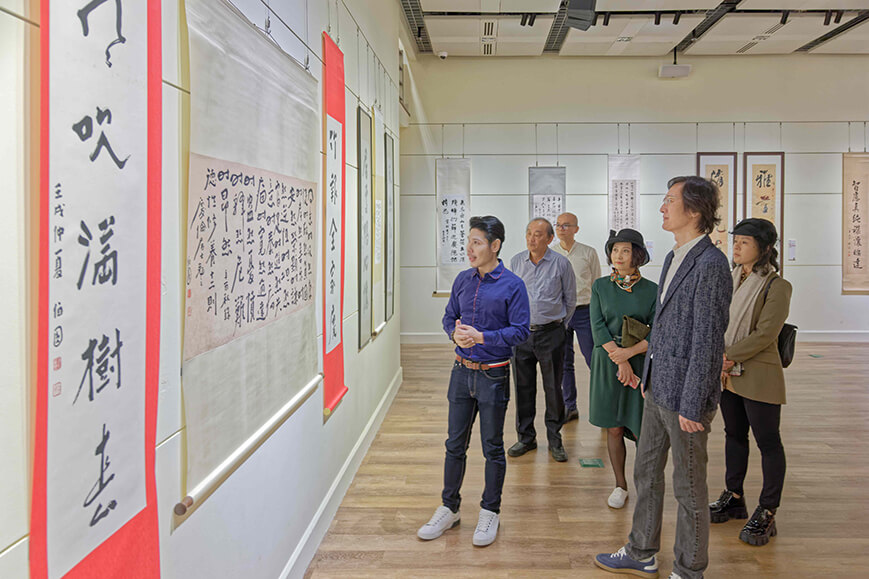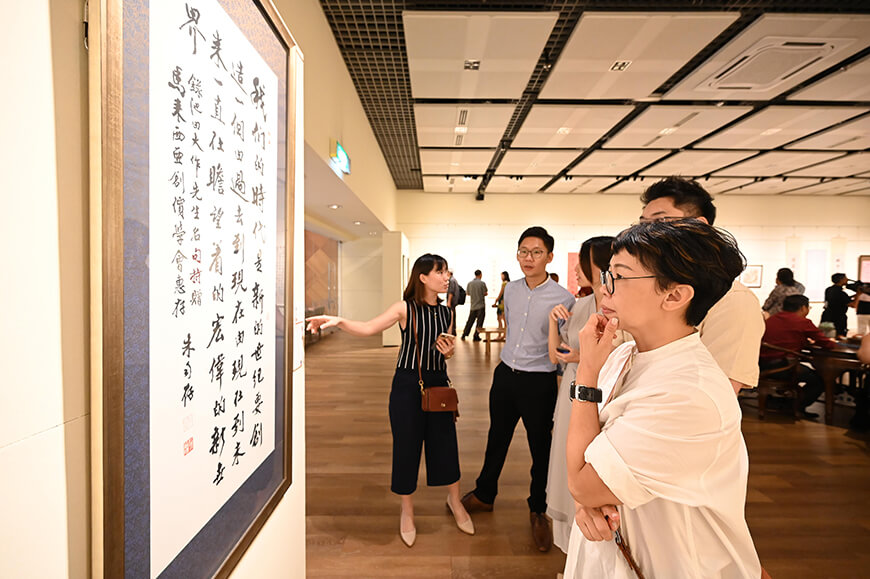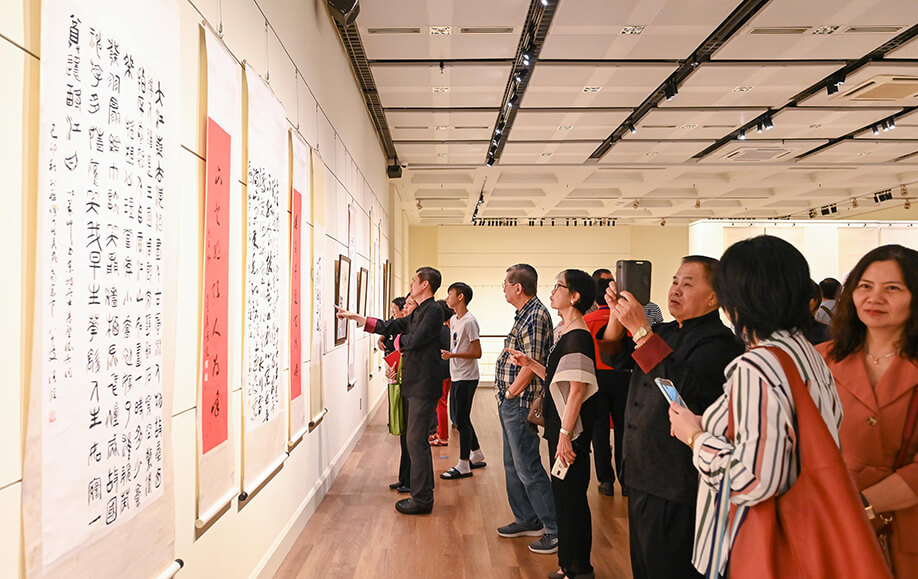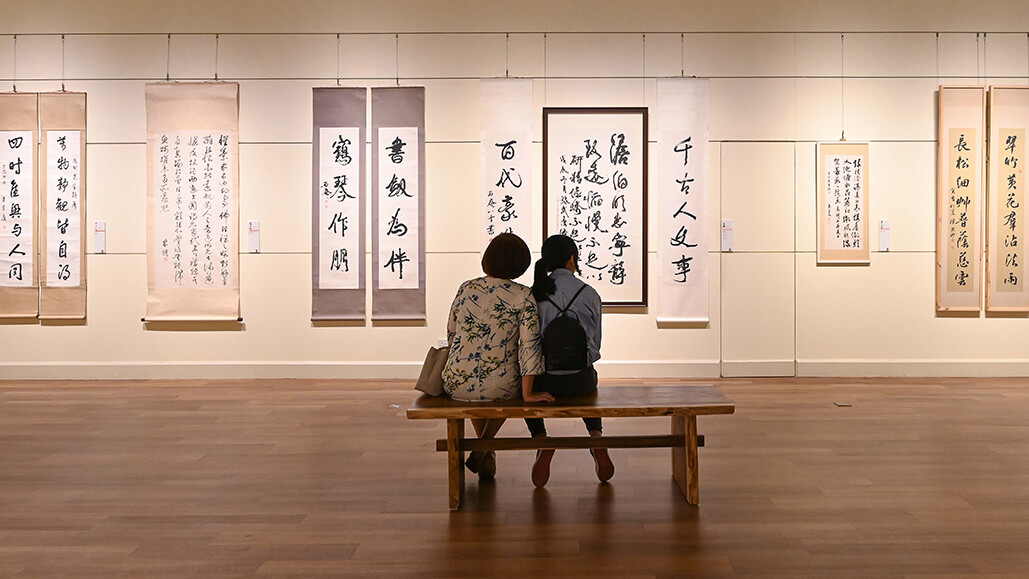 Pioneers of Calligraphy in Singapore and Malaysia
Chinese calligraphy, being the core of Chinese culture, caries the identity of the race and more importantly, depicts the value of Chinese civilisation. A hundred years ago, embodying high spirit of devotion and compassion, a group of young intellectuals from all over China, including Beijing, Shanghai, Guangdong, Guangxi, Chaozhou, Changsha, Zhejiang and Henan, travelled thousands of miles, crossing land and ocean to Southeast Asia. Among them, many gathered in the Nanyang region which encompasses Malaysia and Singapore. These pioneers, who took the noble task of promoting Chinese culture and education as their own mission, had been working tirelessly to pave the path that has led to the flourishing of Chinese culture in this region. As pioneers who sowed the seeds of culture in the past era, they were also the trailblazers who built the bridge of friendship among nations.
In conjunction with the 45th anniversary of the establishment of diplomatic relations between China and Malaysia, Soka Gakkai Malaysia (SGM) is proud to organise the exhibition titled, "Pioneering – Calligraphy Exhibition by First Generation of Chinese Artists" with the aim of promoting the noble spirit of our calligrapher pioneers to the younger generations and inspiring them to continue burning with the strong seeking spirit in life, showcasing 88 calligraphies from 35 pioneers.
These 35 calligrapher pioneers include Li Da Ting, Tsue Ta Tee, Huang Shi An, Li Zhan Ru, Huang Guo Bin, Lee Kah Yeow, and Singapore's national calligrapher Pan Shou. Reputable teachers and principles who had contributed immensely in the field of education such as Guan Zhen Min, Huang Shi Qing, Datuk Sim Mow Yu and Kong Xiang Tai who were known as the "Sim of the South and Kong of the North", Wang Fo Wen, Wang Sui Pick, Li Xiu Tian, Xiao Jinghua, See Hiang To, Wang Yi Jian, Chen Jen Hao, Datuk Yim Yoo Loon, Zheng Yi Feng, Seow Yeoh Thian, Chiou Sin Min, Shen Tin, Chow Man Sha, Huang Yun Yo, Pan Huang, Peng Shih Lin and Tseng Chin Siang. Venerable Bo Yuan and Venerable Zhu Mo who were known as "Bo of the South and Zhu of the North", both bearing the miraculous name of modern monks who were excellent in poetry, calligraphy and painting, continuing the great legacy of Master Hong Yi. Artist Huang Yao, renowned Guqin and Guzheng master Chen Lei Shi, important advancer or promoter of Malaysian Chinese literature Yiu Hong, Chen Guang Shi who was proficient in calligraphy and seal cutting, and renowned man of culture Chu Chee Chuan. This exhibition showcased calligraphies comprising Oracle Bone Script, Bronze Script, Seal Script, Clerical Script, Regular Script, Running Script, Cursive Script, right to the rare Chinese Eaves Tile Symbols, Chuyunshu (ideograms drawn from the bottom upwards), Wenzihua (ideograms incorporated into figurative art).
Art and culture are "the path of humanity", "the path of friendship" and "the path of spirituality" that foster true heart-to-heart connections among people throughout the world, and is also the path to peace. Through this exhibition, SGM sought to present the pioneers' great masterpieces to promote friendship between China and Malaysia and to continuously contribute to the development and preservation of their history and spirits.