EVENT HIGHLIGHTS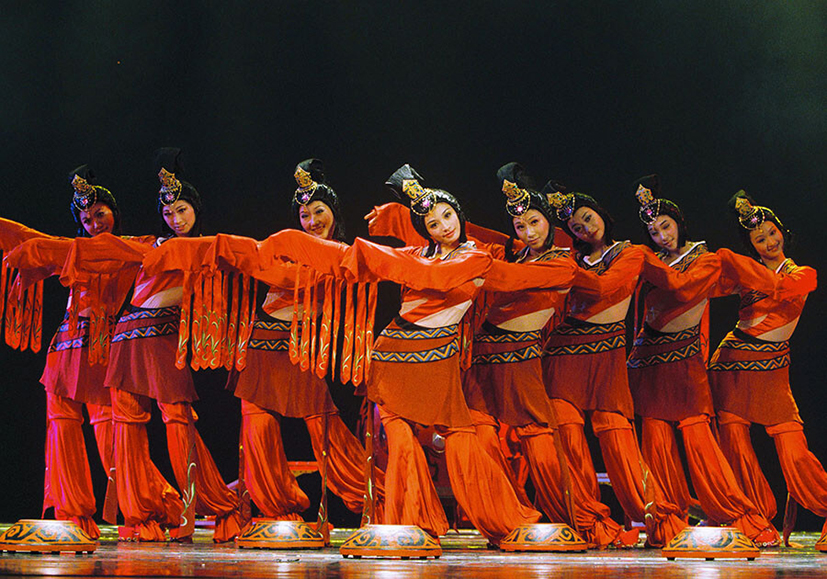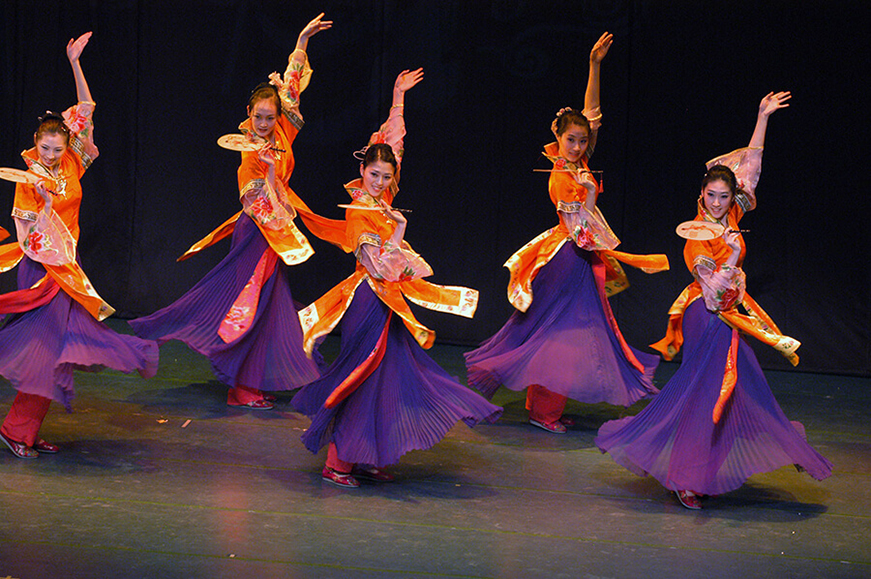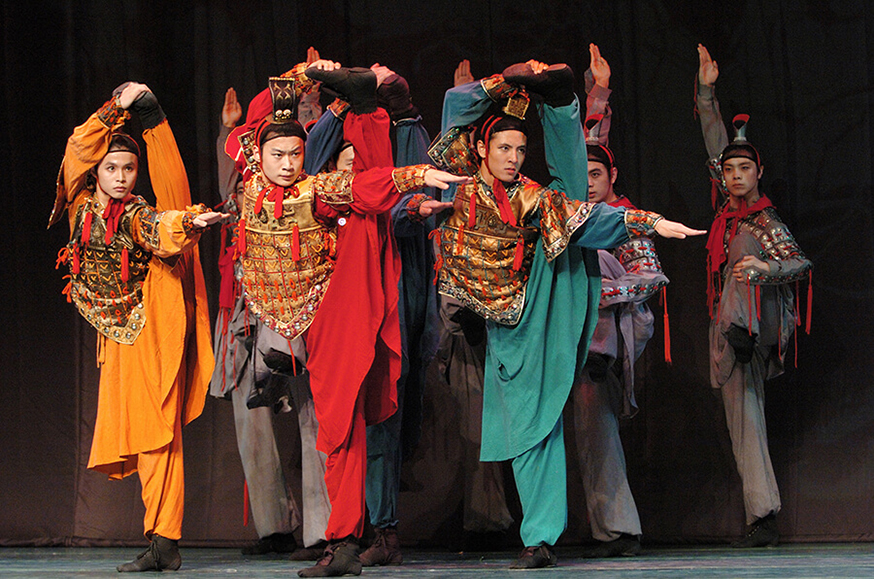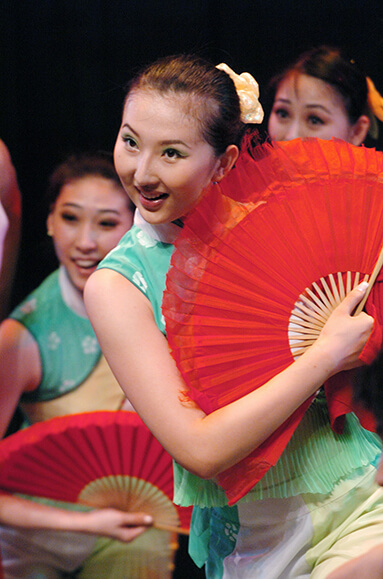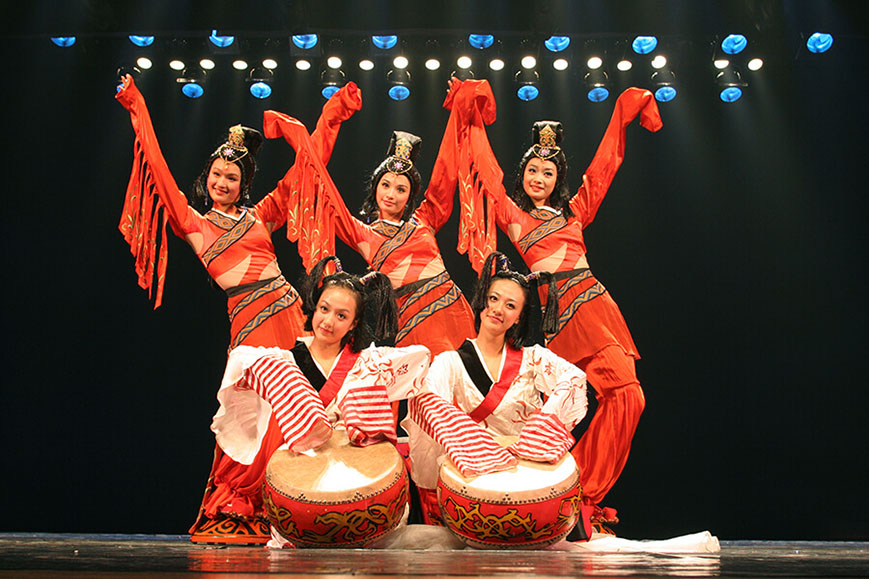 Beijing Dance Academy Performs Chinese Classical Dances of the Han-Tang Dynasty
To commemorate the 15th anniversary of ASEAN-China Dialogue Relations and "Year of Friendship and Cooperation between ASEAN and China," Wisma Kebudayaan Soka Gakkai Malaysia (WKSGM) hosted performances by the Beijing Dance Academy on May 15 and 16, 2006.
For two nights in a row, during the two-hour performance, dancers performed 12 Chinese classical dances from Han-Tang dynasty choreographed by Prof Sun Ying and folk dances choreographed by Vivi Miao, of which many dances won the gold or first place awards, including Shu Yun, Ta Ge, Xiaohuo Sixian Yinghua, Chu Yao and Xiao Pozhenyue.
Prof Sun Ying is a notable dance critic, educator and one of the founders of Beijing Dance Academy. In 1950, he learned under the tutelage of the Chinese well-known pioneer of folk dancer, Wu Xiaobang at the Central Academy of Drama. Prof Sun has taught at the Central Academy of Drama, Beijing Dance Academy and Chongqing University and also became the editor for the Dance magazine and a column in Dance as Sciences, entitled Ancient History. His deep understanding of ancient Chinese history led him to the production of the classical dance drama, Tongque Ji, which was based on a historical topic in the Jian'an era. Tongque Ji became the only dance drama selected to be part of the Chinese Art Festival.
The Han and Tang Dynasties were known for their liberal and philosophical characteristics throughout Chinese history and they also mark the origin of the silk road. Especially in the High Tang period, there were Persian merchants, Arab envoys, European students, dancers from Western region and Indian monks, dressed in the attire of their own ethnicity and living peacefully and harmoniously together. Beautiful music matched with the dancers' enthusiastic, unrestrained, magnanimous, pretty, charming and natural dance moves won the applause from the audience, just as Bingxin stated in her Guanwu Ji (Notes on Dance Appreciation), like a baby who caught a glimpse of the rising sun and a dancing peacock in the deep forest, he could not express his inner excitement in words.
The Beijing Dance Academy is one of the largest, and most well-known dance schools in the world. Founded in 1954, it was initially known as Beijing Dance School. In 1978, it was officially established as a full-time institution of higher learning. As the only institution of higher learning for professional dance education in China, the academy is also known as "Cradle of Dancers." The Beijing Dance Academy is committed to fostering international friendship through art. The academy has visited and performed in Egypt, Syria, Dominican Republic, Morocco, Algeria and Tunisia.