My Friends
Portraiture played a very important role for thousands of years before the invention of photography. The origin of portraiture can be traced back to ancient Greece in the history of Western Art. The Renaissance in the 15th century ushered in a glorious period for portraiture, and the famous Mona Lisa is a masterpiece created during this period. Meanwhile, the earliest record of figurative painting in Chinese art history was found in murals during the pre-Qin period. Differences in the geographical environment and cultural traditions have resulted in various painting styles throughout the development of portraiture.
This exhibition showcases over a hundred oil portraits by renowned Malaysian artist and sculptor Heng Eow Lin. Heng studied at the Nanyang Academy of Fine Arts, Singapore in the 1960s, where he was under the guidance of many great teachers such as Georgette Chen, who studied in France and Lim Yew Kuan, who studied in the United Kingdom, resulting in his solid foundation and diverse approach in realistic painting. As a result, his portraits are different from the ones painted with a traditional academic style. He excels at using different western styles like impressionism and fauvism to set a tone, coupled with bold and rich tropical colours, where he develops his own unique style that conveys meanings such as beauty, harmony, joy, love and peace.
The subjects in Heng's paintings are the people whom he encounters throughout his life and art career, including his parents, relatives and close friends in the art circle. With his modest, lyrical touch and keen insight, he portrays the figures and captures their unique personality and charm, in line with his own aesthetic ideals and pursuit. Thus, "likeness" is not the only criterion that Heng expresses in his portrait paintings. As emphasised by Jing Hao, an artist from the Five Dynasties (907–960) period, a picture that attains "likeness" achieves the physical form but leaves out the vital energy (qi) of the subject, while a picture that attains "authenticity" is when the vital energy (qi) and essence (zhi) of the subject are both present and at their optimal states.
More than a hundred portraits will be exhibited in this exhibition, marking a significant and unprecedented undertaking in Heng Eow Lin's 55-year art career. Relying on photos and love in his heart, all these artworks are a result of his incredible perseverance and resolution, where he persistently painted over the three years of pandemic from 2020 until 2023, despite experiencing psychological impact from the pandemic and suffering visual impairment.
As a famous proverb goes, "friendship doubles joy and cuts grief in half," Heng's portraits tell touching stories of human affection, and convey the warmth of friendship and the brilliance of humanity to their audience.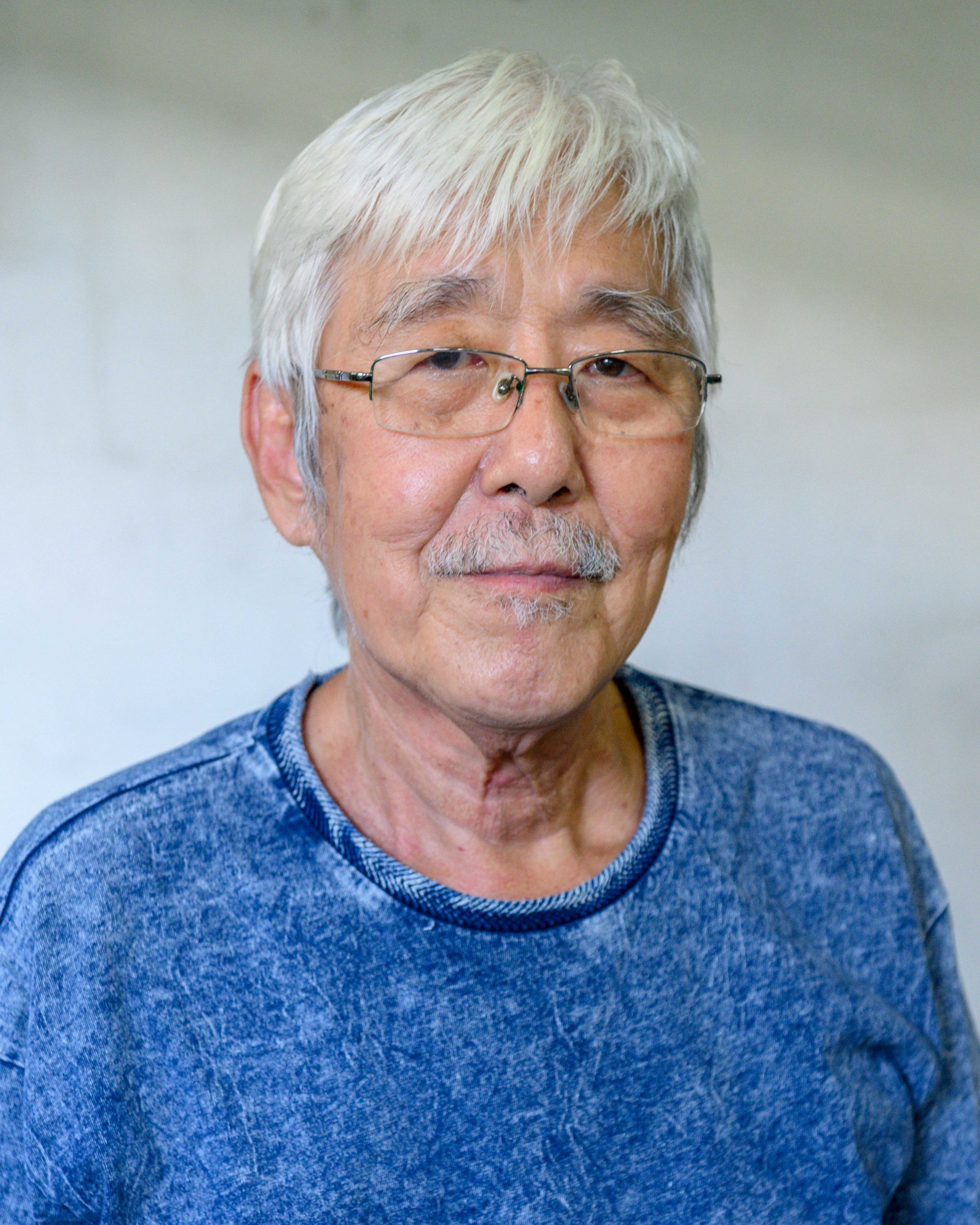 ARTIST INTRO
Heng Eow Lin
Heng Eow Lin (1946-) was born in Kulim, Kedah, Malaysia. He graduated from the Nanyang Fine Arts College (now Nanyang Academy of Fine Arts, Singapore) in 1970. Since then, he has started his career as a professional artist and sculptor.
Since a very young age, he has developed a love for art. It was an era when becoming an artist was not a popular profession in his native town. Still, instead of stopping him from painting, his family encouraged and supported him, thereby enabling him to move forward confidently and firmly in his artistic endeavours. In his artistic journey of more than 50 years, he has travelled to Europe, the United States of America, Asia, and other countries. For more than ten years, Heng has been quietly working to hold art exchanges among Singapore, Malaysia and Thailand.
Heng's artworks mostly emphasise people. In his early years, he specialised in oil portraiture which is characterised by semi-figurative techniques coupled with contrasting warm and cold colours to capture his emotions and movements. Later, he began to create series of oil paintings and sculptures which celebrate motherly love, naivety of children and humanity. He does not pursue perfection in his sculptures, instead he sometimes enhances the expression of his passionate feelings with a cracked or rough texture juxtaposed with delicately treated smooth surfaces.