18 November 2017
Reflection from My Heart
Established self-taught Malaysian artist, Cheung Pooi Yip (1936–2019) is known for his oil and acrylic works. Cheung was honest, humble and had wholeheartedly dedicated to his art for more than six decades. Though lacking a formal education, Cheung persevered and stayed true to his art journey; he was an artist who celebrated his artistic skills as well as lofty virtues.
EVENT HIGHLIGHTS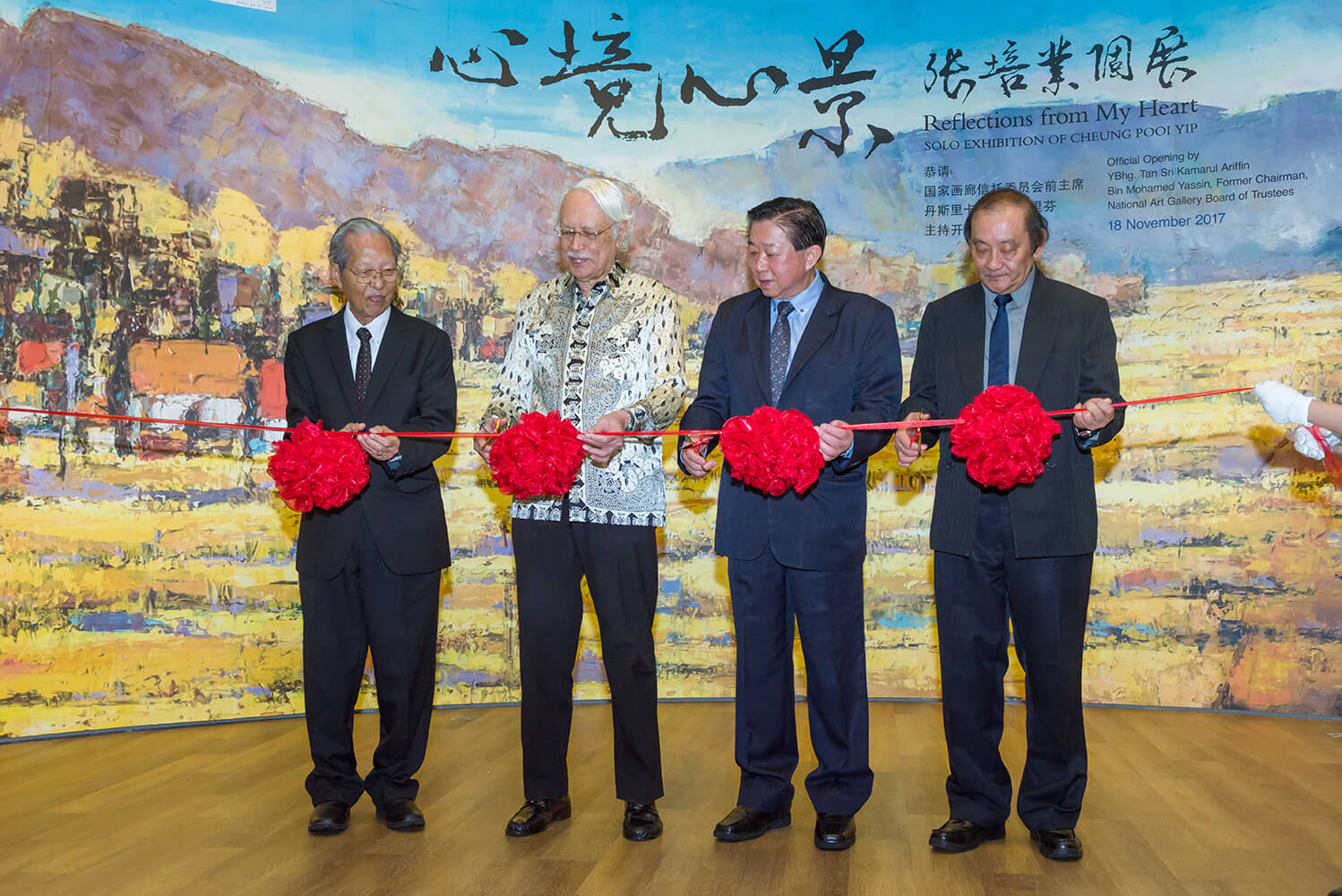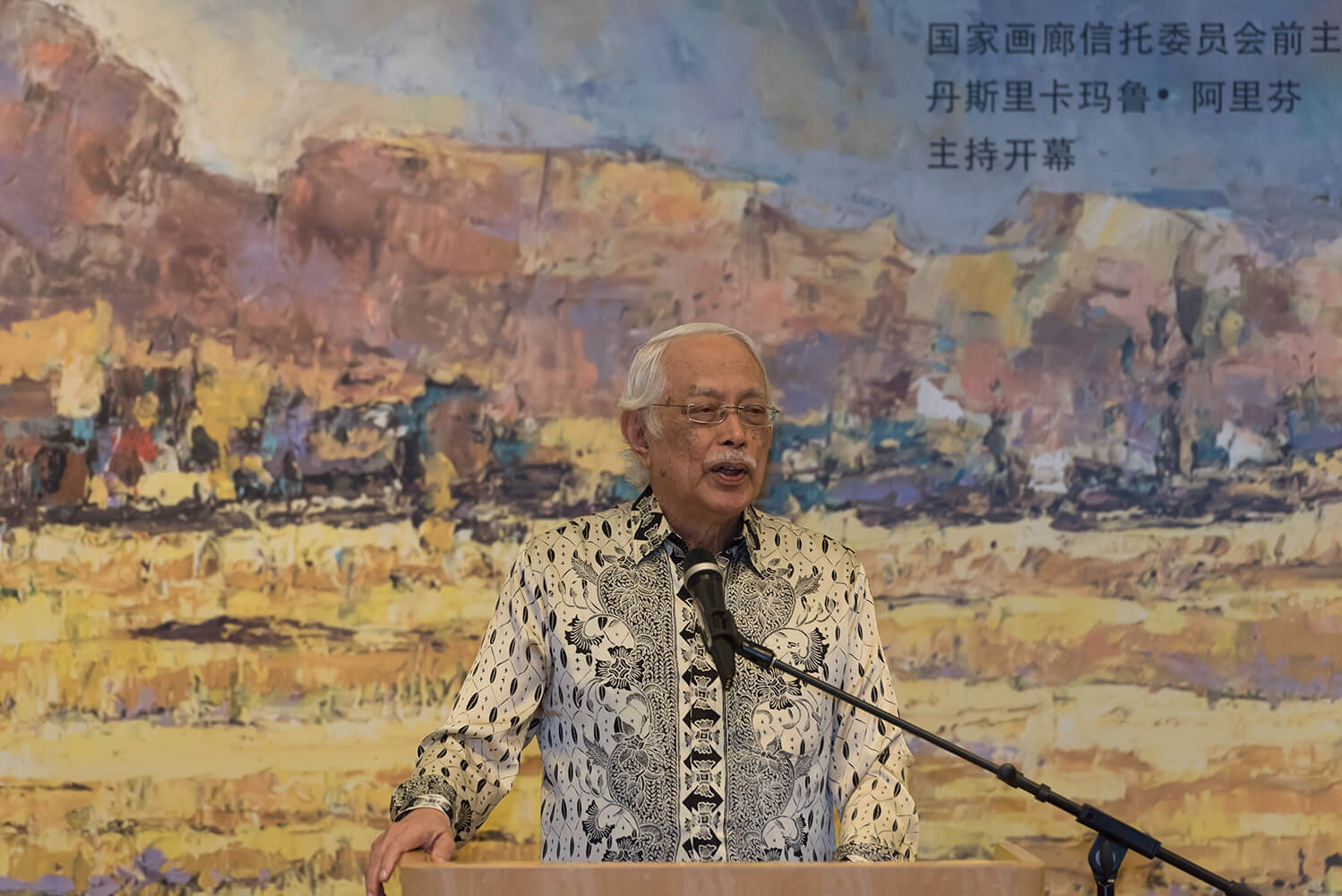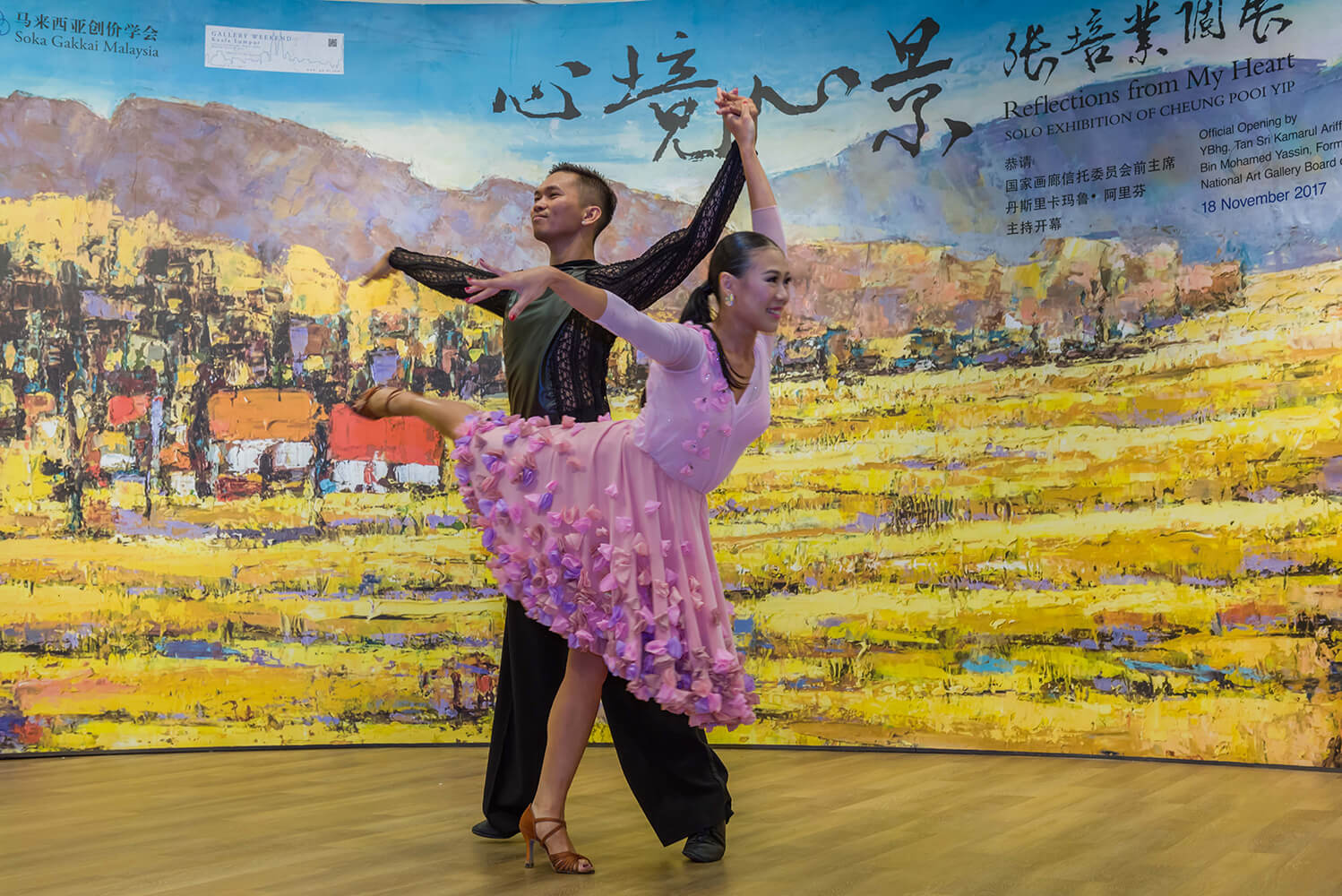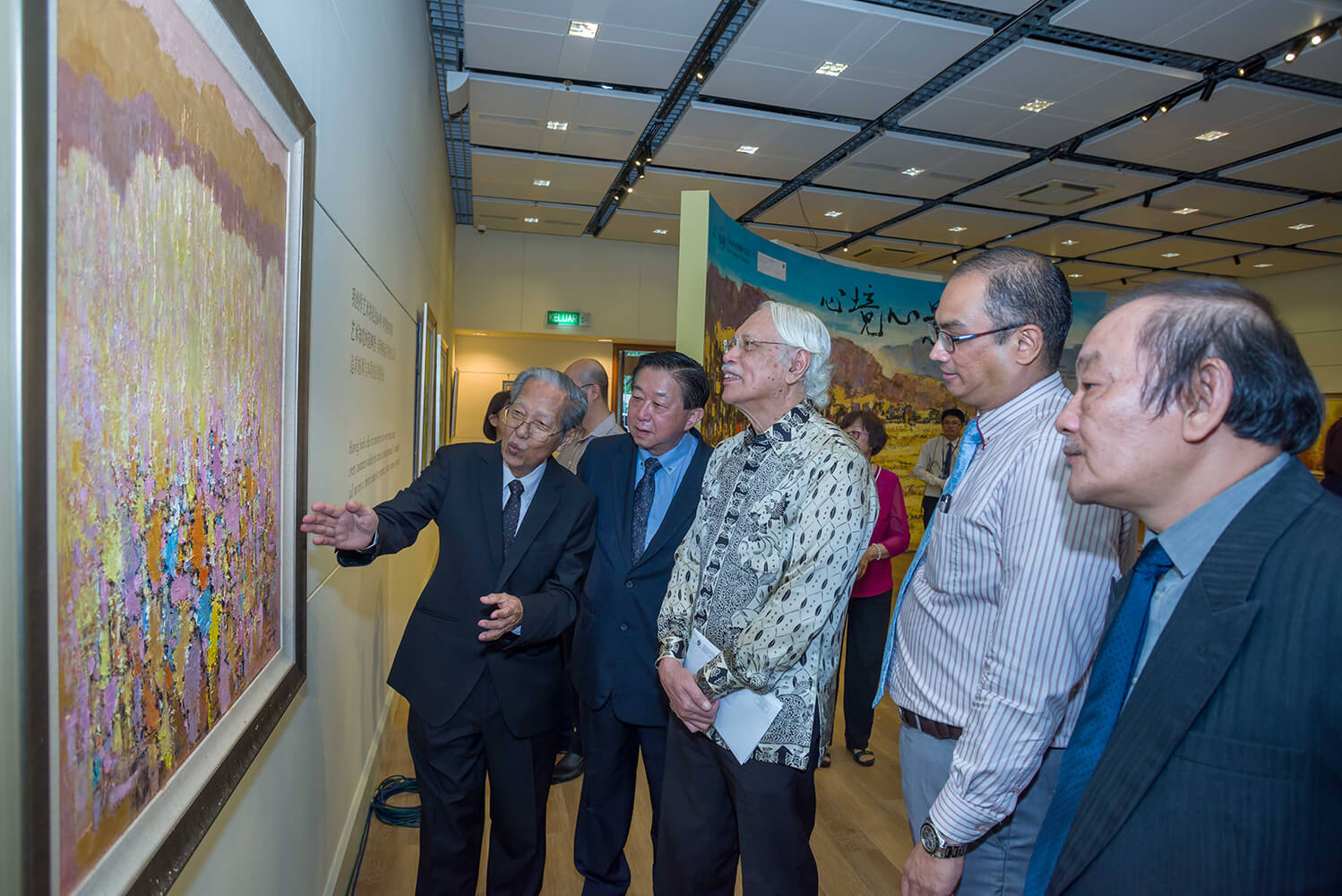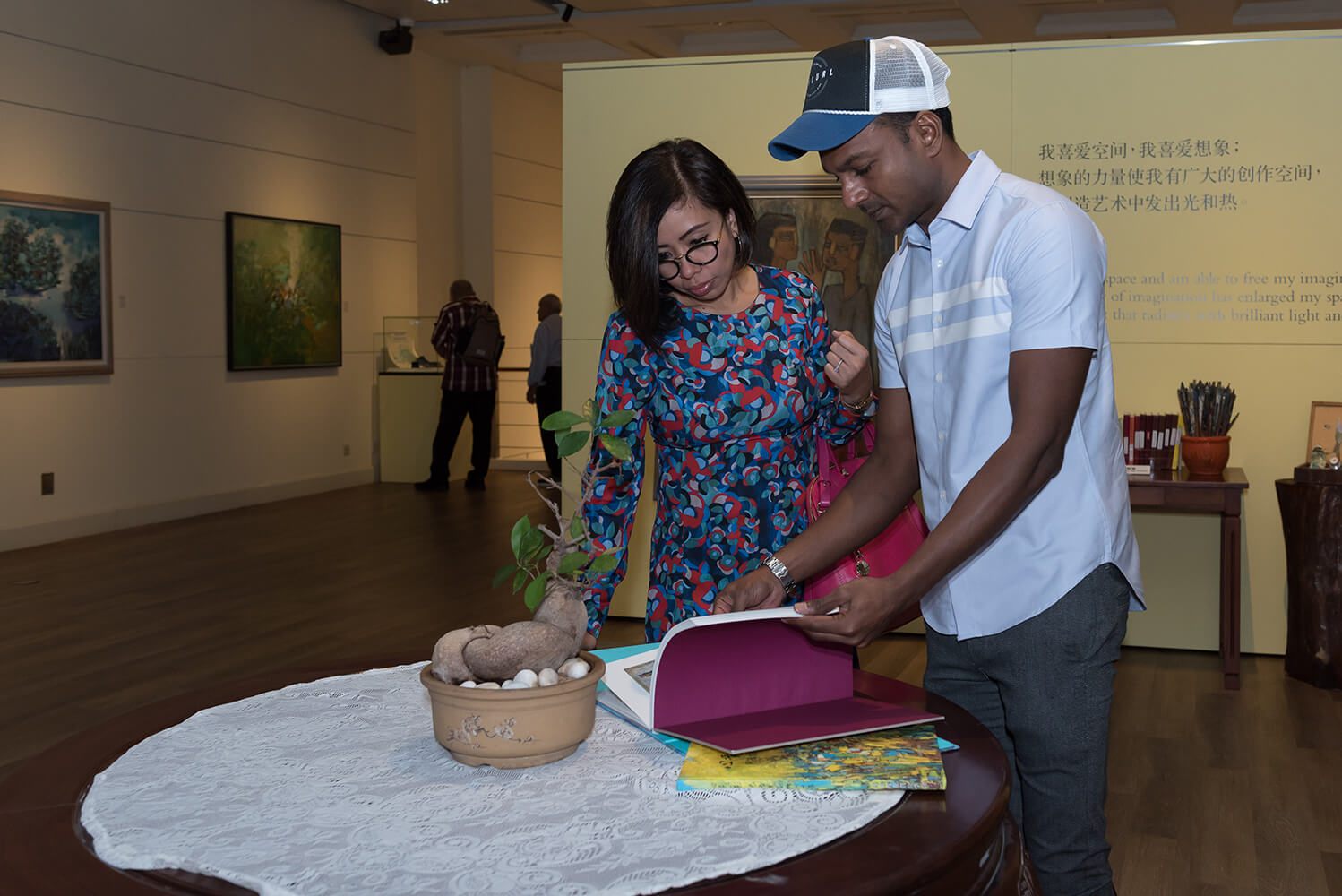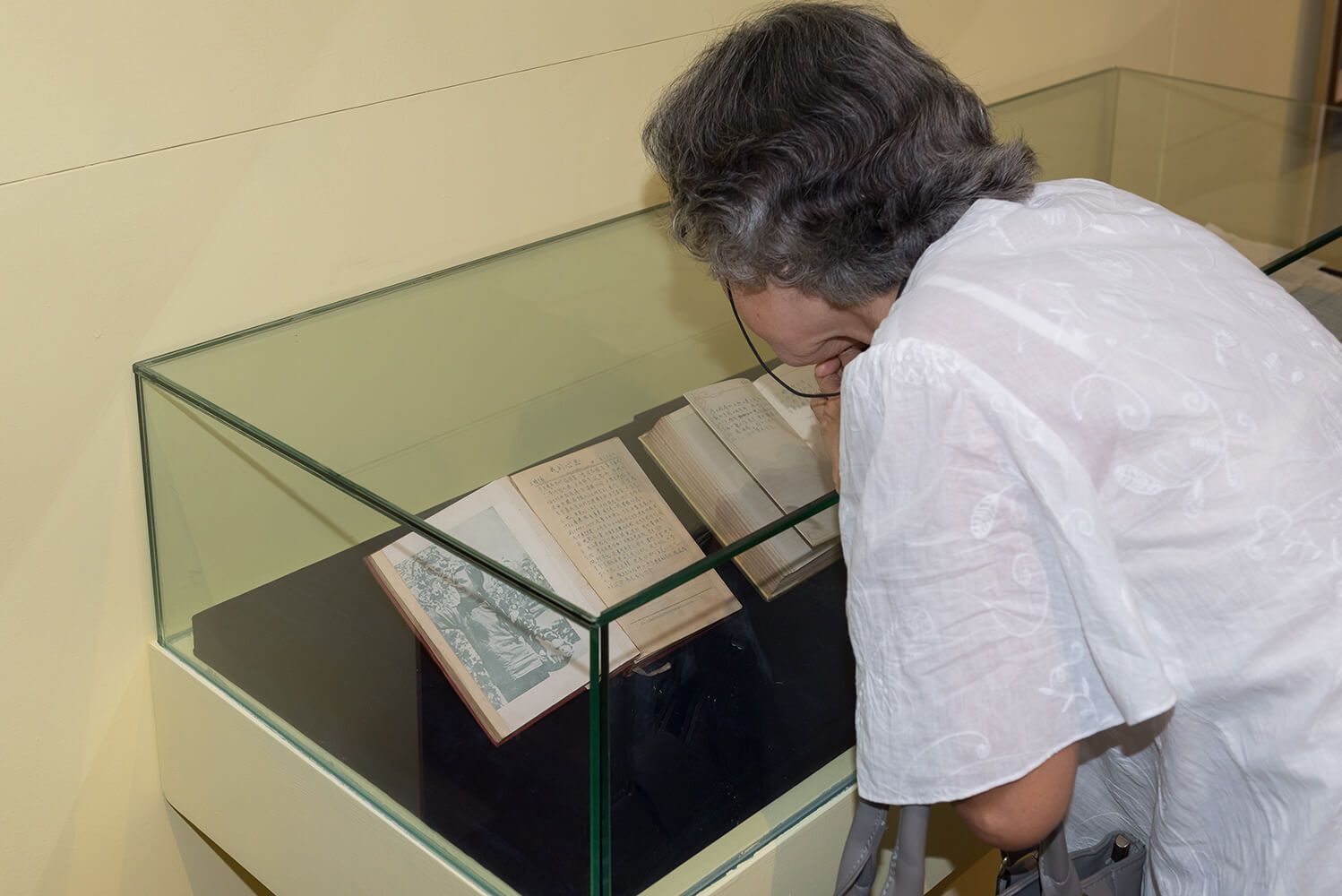 Great Artworks Will Live Forever – Devotion of Soul to Art
Cheung was born in Penang in 1936 and grew up in Sungai Petani, Kedah. From a young age, he experienced hardship and took on the great responsibility of his family's livelihood when his father passed away. He had to drop out of school due to financial difficulty and carry on his father's glass and framing business. Yet, his passion for art never ceased. He practised self-mastery in acquiring more skills and advancing his art career, produced numerous artworks with great depth. To him, creating art was to confer life upon his artworks, giving every painting a unique story, and the artist must exert his utmost effort to do this. To him, life withered away quickly; only art will live forever.
Cheung loved drawing since he was young. He embraced art and indulged in it. He started by imitating other drawings as he was eager to learn. He gained knowledge and learnt art techniques mostly on his own. Later on, he met Cheah Yew Saik and Khoo Sui Hoe when both of them returned from the Nanyang Academy of Fine Arts, Singapore. He was mentored by both Cheah and Khoo until they left to further their practice and studies abroad. Cheung then sought to learn from the best artists of that time, to read and look at artworks or to join exhibitions. He would also attend cultural and art related events which enabled him to gain experience and nourishment. Cheung was able to apply art principles he learnt at his work. Besides drawing and painting, he would practise writing and study literature, poems as well as philosophies to continuously enrich and improve himself.
To him, sketching was a fast freehand drawing depicting a scene, idea or object at that moment. At the same time, it was a combined process of observation, judgement, creativity and exploration from all angles. To Cheung, quick sketching was an important fundamental skill in drawing. To him, every impulse to sketch was a touching moment and a love affair with the scene. Cheung had less need for changes or correction in his drawing after honing on his drawing skills and sketching with higher accuracy. Besides, while drawing or painting, Cheung would pour his emotions into the materials used. When there was a surge of emotion, there would be a smooth flow and Cheung would be able to complete an artwork quickly. The emotions portrayed would be able to touch the hearts of the viewers.
Cheung had gone through the transformation from the presentation of realistic objects to abstract thinking. From the aspects of description, depiction, expression and symbolism in his work, he had incorporated his life experiences and thoughts. Though Cheung had developed a high skill level in a range of media and established a strong visual language built up from layers and directional lines, he believed that the harmony in an artwork was way more important. Cheung focused on complementary colours and deep connections among the colours used which gave a realistic feeling. He had a strong understanding of colour, and it was his language in creating his art. His works document the everyday lifestyle of human beings, happenings as well as nature around him. Every work has a life of its own and its own desires; every work has its own light and strong colour identity within it. He painted not to earn a living but to express his emotions and fulfil his inner desire.
Cheung had his first solo show in Penang in 1981. He had also exhibited internationally in Brazil, China, India, Indonesia, Japan, Jordan, Singapore as well as other countries.
In November 2017, Soka Gakkai Malaysia (SGM) was proud to hold Cheung's solo exhibition "Reflections from My Heart: Cheung Pooi Yip's 60 Years of Creation," showcasing his life journey and experience as an artist.
This exhibition showcased more than 60 art pieces created between 1964 and 2017. In conjunction with the exhibition, Cheung also authored a compilation of 12 passages sharing his thoughts and his wholehearted dedication to art.
Just as Cheung has said, "How many decades of life do we have? We must take greater action, especially when we are older as not many people are able to live to 90 or 100 years old." Lifelong learning must be followed by concrete actions and thus, despite entering the golden age, he had been actively involved in creative work.
Cheung Pooi Yip's progressive spirit had given his life a positive radiance and sets an example for the younger generations.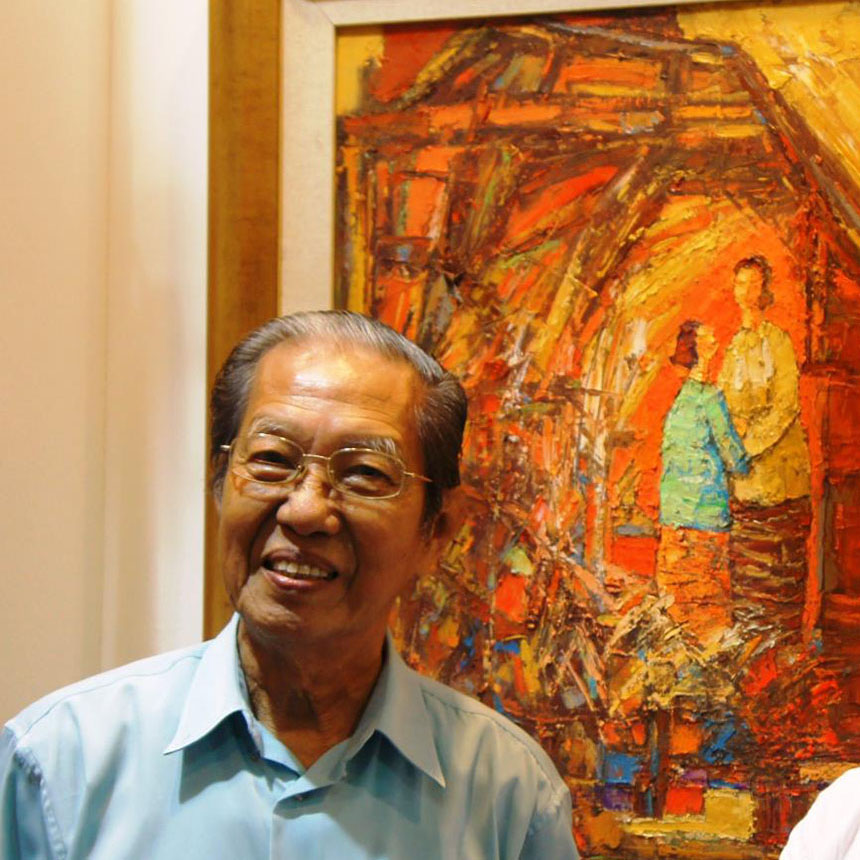 ARTIST INTRO
Cheung Pooi Yip
Cheung Pooi Yip (1936 – 2019) was born in 1936 in Georgetown, Penang, Malaysia. He was born poor and had to drop out of school in the fourth grade to help his parents to make ends meet. Even though he didn't receive a proper art education, he learned everything by himself, diligently and tirelessly improved his skills, equipped with great love and a deep passion for art. He associated himself with artists such as Cheah Yew Saik and Khoo Sui Hoe who graduated from Nanyang Academy of Fine Arts. They were both mentors and friends to him. He humbly sought advice from seniors and friends, exchanged ideas and sought breakthroughs. He also enriched his life experience through reading diligently and travelled around the world to observe and emulate famous artworks displayed in art museums, and strived to establish his unique style. 
During his 60 years of creative career, he created a large number of artworks of various type, including sketching, ink painting, oil painting, watercolour painting and acrylic painting. He had high expectations for his creations. He often repeatedly examined and refined his artworks in striving to let the viewers feel the peacefulness, purity, richness and the noble spirit of nature. He had been awarded the Certificate of Honour and Recognition, Kedah and Appreciation Award "Salut 55" from National Art Gallery. Cheung passed away on August 11, 2019, after painting a colourful rainbow for his 84 years of artistic life.