Past Performances
> The Making of Let's Go Mamak - The flavours of Contemporary Ethnic Malaysian Music
EVENT HIGHLIGHTS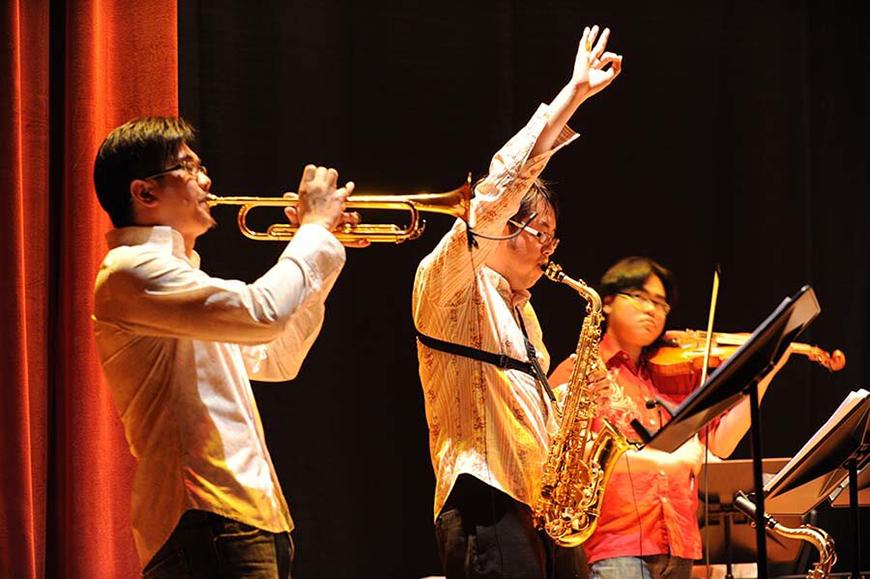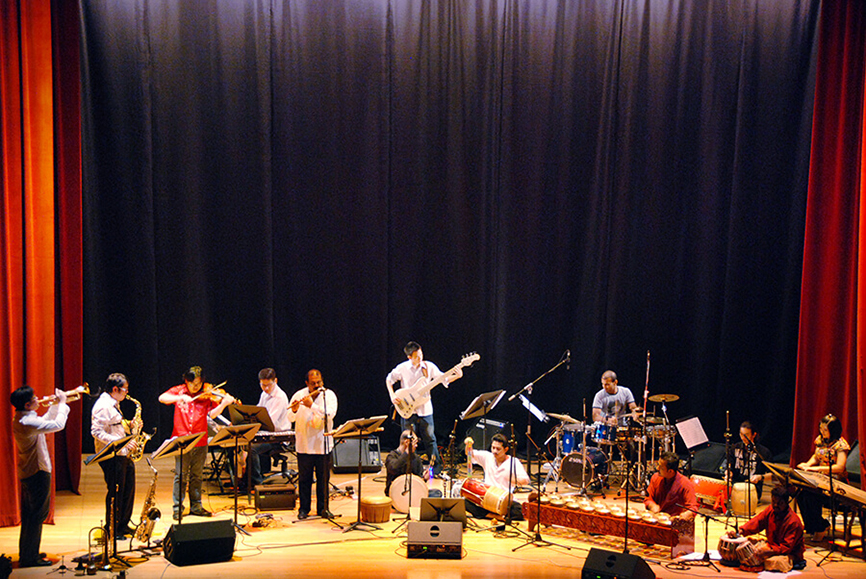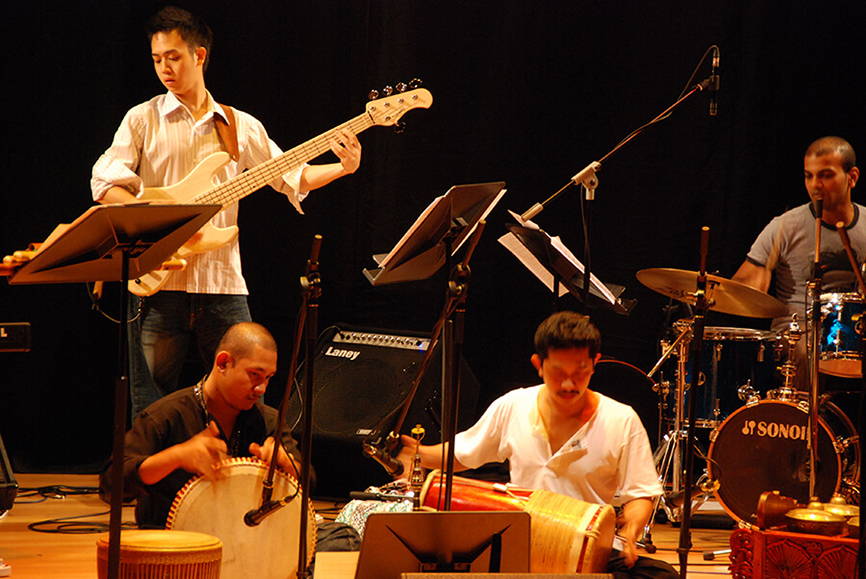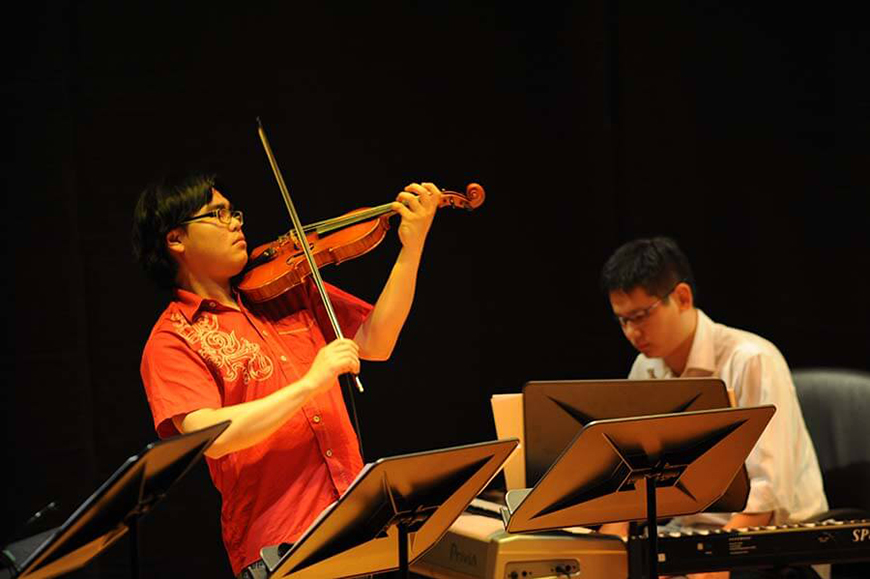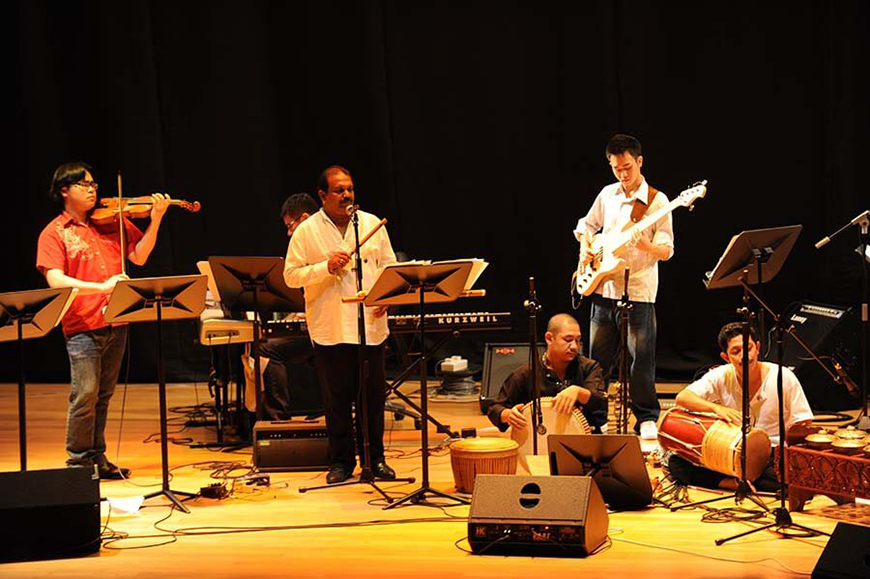 "The Making of Let's Go Mamak" Music Show
On June 21, 2009, under composer Ken Hor's leadership, Inner Voices Productions 13 contemporary and culturally diverse musicians gathered at Wisma Kebudayaan Soka Gakkai Malaysia (WKSGM) to perform "The Making of Let's Go Mamak – The flavours of Contemporary Ethnic Malaysian Music", giving the audience an unforgettable local musical festival.
Inner Voices Productions is a diverse local band consisting of musicians from different ethnicities. With both modern and traditional instruments, the members produce contemporary Malaysian music. Highly versatile, they delivered various styles of music, from traditional to pop, jazz, rock, electronic, and even folk music. They have produced soundtracks for many local blockbuster movies including Abang Long Fadil 2, KL Special Force and Misteri Dilaila, and even a Hollywood production Destruction: Los Angeles. They have also composed for Malaysian artistes, such as Yu Heng, Shelia Masjid, Kaka Azraff, Yise Loo, Fish Leong and others.
This band that has such unique characteristic and seemingly omnipotent in music production, is heavily credited to their founders Ken Hor and Lo Shi Seng. An experienced music composer and university lecturer, Ken Hor was trained in classical and traditional music. During university, he fell in love with Western Romantic music and modern music, and later developed an interest in folk music and concept music. In 2004, Ken studied film scoring at University of California Los Angeles. His music pieces could also be heard at the American Film Festival. After returning to Malaysia, his contemporary-ethnic showcase "Let's Go Mamak!" won 4 BOH Cameronian Arts Awards.
"Mamak stall" is one of Malaysia's most unique food culture. Both locals and tourists love hanging out at the Mamak stall. The typical mamak stall serves foods that Malaysian love – Teh Tarik, Nasi Lemak, Maggi Goreng, Roti Canai and other delicacies.
Inner Voice Productions set "The Making of Let's Go Mamak" as the theme with the hope to give music back to the people and promote "Malaysian Music". The band members played both the Western and Malaysian traditional music at the show, performing jazz, pop, classical, and other genres, presenting Malaysian folk music that is rich in varieties and styles. With different traditional musical instruments being paired up, the music was diverse and richer in the rhythm, tempo and styles, providing new inspirations for Malaysian music.
WKSGM has hosted many wonderful performances but our local musicians from Inner Voice Production has showed us the best of Malaysia's contemporary multicultural composition – much like our well-loved "Mamak" delicacies.